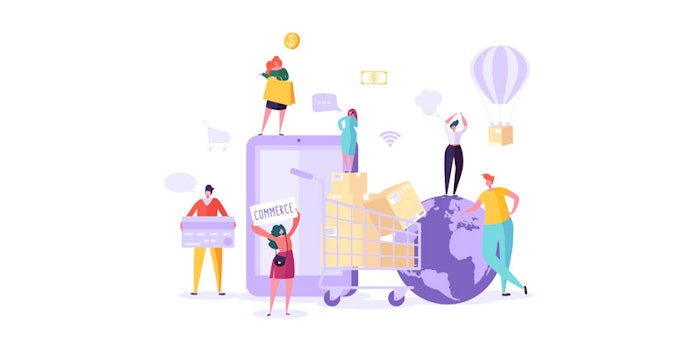 As retailers begin to re-open their doors amid the COVID-19 (coronavirus) pandemic, the way shoppers discover, test and purchase beauty products may not experience a drastic change.
As part of its Safe Retail initiative, Red Ant conducted a survey of more than 250 people aged 21–50+ from around the world, including the United Kingdom, the United States, China, Australia and the Middle East, regarding how they feel about the current state of retail.
The survey found:
12% of respondents usually buy beauty products online only.
42% of respondents buy beauty products in-store only.
46% of respondents buy beauty products both in-store and online.
70% of respondents feel that this will not change when stores start to reopen.
82% of respondents said they will try new products without sampling them in-store first.
75% of respondents agreed that buying beauty products involves a personal, one-to-one relationship.
The top five most useful areas of expertise for beauty consultants are product knowledge, online beauty advice, color matching and recommendations, advice on skin type and relevant products, and tips and tutorials.
62% of respondents said that reviews had the biggest influence on their decision to buy, with YouTube tutorials at 12% and celebrity/influencer endorsements at 7%.
Survey respondents were quoted as saying, "For any new product, I will still buy in-store because I find makeup color matching difficult online and always use the beauty staff in-store for advice and trial."
Other respondents stated, "I like the advice given by counter assistants and like to fully see and discuss the range."
3 Key Takeaways According to Red Ant
[Consumers] still want the personal touch, whether in-store or via virtual consultation.
The blend of online and in-store experiences allows for a pragmatic approach.
The market for beauty products is still strong and likely to stay that way.