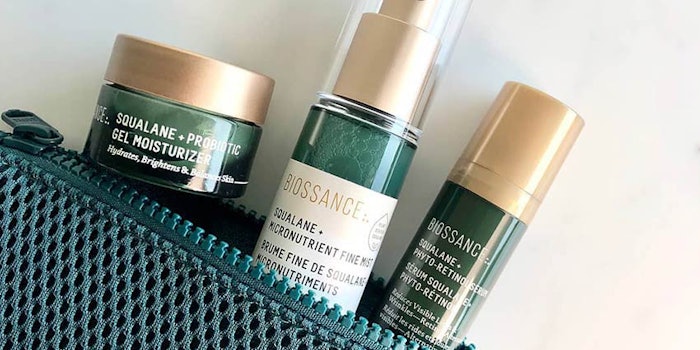 @biossance/ via Facebook.com
Beginning September 2018, Biossance will be available at all 668 of Sephora's JCPenney locations.
This move ups the brand's store count from 140 locations to more than 800 across the Americas, and is a critical component to delivering the more than 300% sales growth for Biossance that parent company Amyris expects for 2018.
Related: Biossance Will Expand to Over 60 Sephora Locations in Canada During 2018
Biossance's rapid expansion in the United States, Canada and Brazil has been driven by growing consumer demand for clean beauty products. The brand blacklists 2,000+ ingredients of concern and uses tree-free, responsible outer packaging.
"We continue to be encouraged by the momentum in our clean beauty business," said Biossance president Caroline Hadfield. "Consumers across a variety of geographies continue to embrace Biossance's Clean Beauty Commitment, which calls for only using a few simple and safe ingredients in products that achieve "best in class" results and come in sustainable packaging. This is fostering broader market penetration and solid business performance for Biossance."