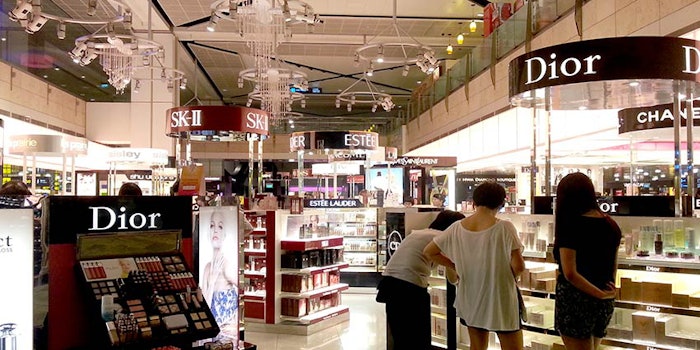 The global duty free retailing market will expand at a CAGR of 6.7% through 2020, according to a new report from RNR Research. Cosmetic and toiletries comprised the largest duty free category and is forecast to grow at a CAGR of 7.9% through 2020, driven by the K-beauty craze and customized offerings.
Asia-Pacific is the leading duty free market, with South Korea comprising the largest share and a CAGR of 9.6%. According to the report, India will be the fastest growing market trough 2020, expanding at a rate of 20.7%, while Japan will become the seventh largest duty free market. 
What's behind this growth? Primarily, according to the analysis, more international travel and low-cost airlines and expanded routes. Meanwhile, airports have modernized and enhanced duty free offerings.