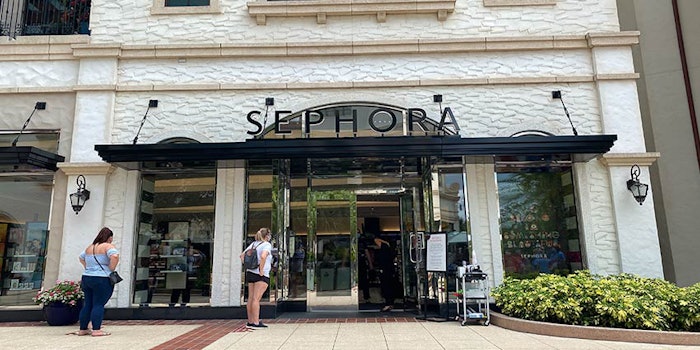 With the spike in online shopping amid the COVID-19 pandemic, the distinctons between Black Friday and Cyber Monday have become increasingly blurred. That said, Black Friday-associated results show some resilience for the beauty industry.
Black Friday 2020 sales totaled $9 billion on U.S. retail sites, per Adobe Analytics, a 22% gain on 2019, as reported by Market Watch.
However, U.S. store visits dropped by 52% in the same period, per Sensormatic Solutions. Thanksgiving store traffic was down 95%. Store traffic was most resilient in the Midwest and South.
The report added: "Heavier in-store discounts and concerns about lengthy shipping times could also draw shoppers closer to Christmas."
Meanwhile, according to Shopify Inc., the health and beauty sector was among one of the top performers on its platform. Total global cross-category Black Friday sales totaled $2.4 billion, a 75% increase in sales from 2019.
Across categories, the average cart price was $90.70, an increase of 11% from 2019.
Top-selling cities included New York, London, and Los Angeles, while top-selling countries include the United States, United Kingdom and Canada.
Meanwhile, 67% of sales were made on mobile, compared to 33% of sales made on desktop. Oddly, this is a slight e-commerce decline compared to 2019.
"We're thrilled with the Black Friday sales generated by the businesses on Shopify," said Harley Finkelstein, president of Shopify. "In just a single day, merchants around the world produced more than 80% of the sales of the entire holiday shopping weekend last year. With more consumers than ever shopping online this year, we anticipate this weekend being one of the biggest e-commerce events in history, as consumers vote with their wallets and support the independent and direct-to-consumer businesses they love."