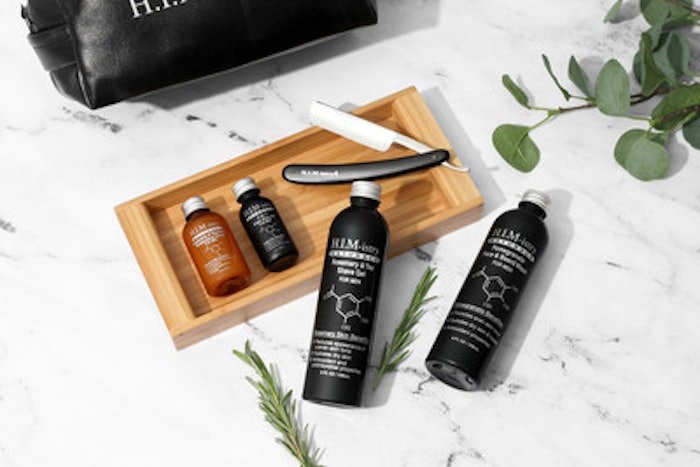 H.I.M.-istry Naturals is launching its complete line of men's grooming products at Nordstrom stores and Nordstrom.com.
Related: Inclusive Beauty Category at Nordstrom
H.I.M.-istry, an acronym for "Healthy Image Men," offers more than 30 spa-quality products focused on men's skin care, shave care, beard care and body care, all made with natural and certified organic ingredients.
Five percent of H.I.M.-istry's e-commerce sales are donated to nonprofit organizations. Consumers can choose from six charitable partners to support, including The Trevor Project, Scholarship America, Hope for Warriors, Save the Children, 100 Black Men of America or the Prostate Cancer Foundation.
The brand also has retail partnerships with Amazon and Urban Outfitters.