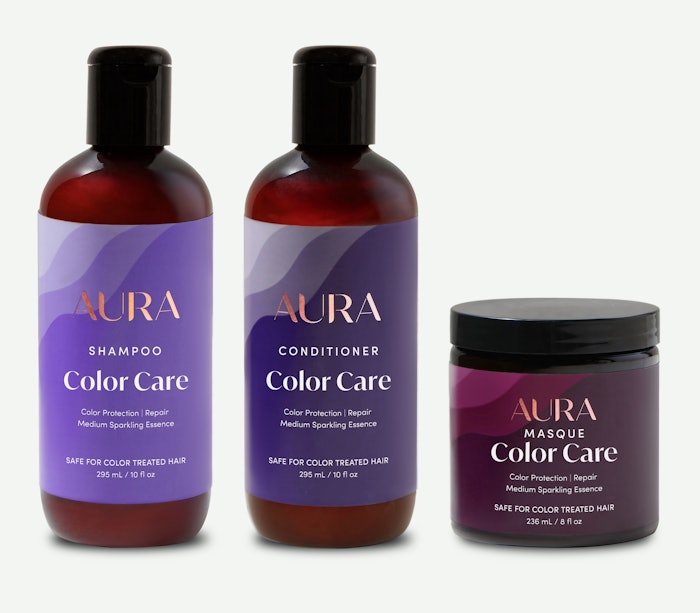 Aura Personalized Hair Care has launched its collection of shampoos, conditioners and masks at Showfields in New York City as part of its spring theme—Rebirth: Fantasy Visions of the Future. The collection will be available at Showfields from May 23 to September 19, 2022.
Related: Hair Care News Roundup: BlondMe, Brixy and More
Aura's products are personalized for individual hair needs and goals and include the option to add the consumer's choice of a semi-permanent pigment and aroma at their desired strength. The brand's most popular shampoos, conditioners and masques will be available to purchase directly from Showfields, as well as a selection of pigmented masks in a variety of fantasy colors and hair care accessories.
Vera Koch, vice president of global marketing, Aura, said, "One year ago we introduced Aura to the world—a sister brand of our beloved eSalon custom hair color. Today we're thrilled to be bringing Aura to life at Showfields' unique retail experience. As a personalized hair care brand rooted in cutting-edge technology, we've always focused on pushing innovation forward and evolving our products for our customers. We know Showfields will provide us with the platform to tell our story and share our spirit of endless possibilities with new audiences."