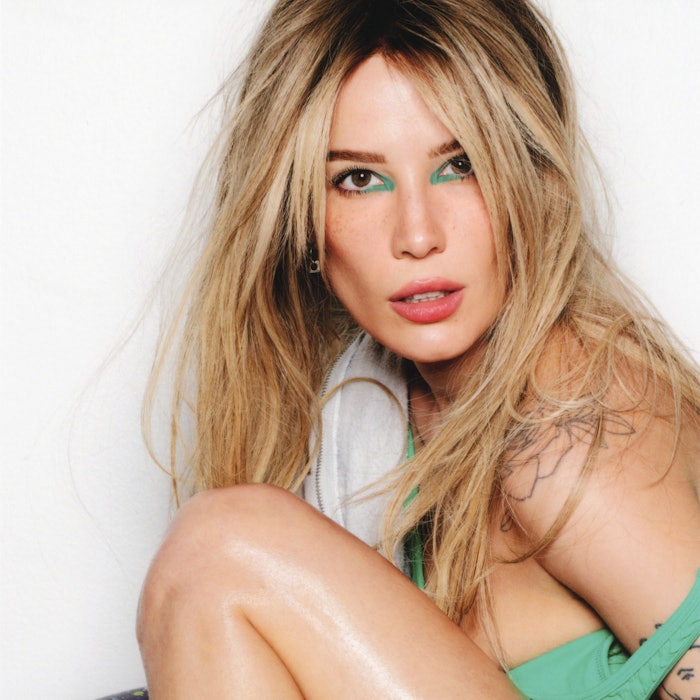 Halsey's cosmetic brand, About-Face, has announced its first and exclusive retail partnership with Ulta Beauty. 
A wide range of the brand's products will be available on Ulta.com starting June 14, 2022. 
About-Face's top-sellers will launch in select stores this summer as part of Sparked at Ulta Beauty, a curated assortment of emerging, up and coming beauty brands entering retail for the first time.
Halsey said, "This is a proud 'pinch-me' moment on an already amazing journey for About-Face. I have shopped the Ulta Beauty aisles for years and I can't wait to see About-Face on the shelves. For me, the opportunity to partner with Ulta Beauty is a no-brainer and I'm so excited to see our kickass, high-performing formulas in-store and online, bringing our products to more faces."
Maria Salcedo, senior vice president of merchandising, Ulta Beauty, said, "We are thrilled to welcome About-Face to the Ulta Beauty family. Halsey's creative vision for cosmetics is demonstrated throughout every part of the collection, from beautifully pigmented shades to thoughtfully designed packaging. We can't wait for beauty lovers to discover About-Face exclusively at Ulta Beauty and join us in celebrating the brand's passion, authenticity, individuality and self-expression."