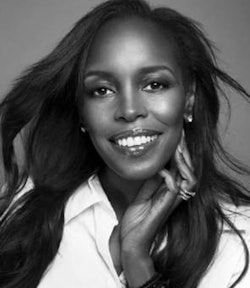 Beauty e-commerce retailer Thirteen Lune has raised a seed plus investment round of $8 million from The BrainTrust Fund, led by Kendra Bracken-Ferguson and Lisa Stone.  
This capital, along with an initial seed round led by Fearless Fund, represents $12.5 million in total funds raised. With this seed plus investment, Thirteen Lune will reach profitability in 2023.
(In November 2021, Thirteen Lune raised $3 million in a funding round led by Fearless Fund; it also raised $1 million in a friends and family round in January 2021.)
Thirteen Lune's more than 2,000% growth in 2022 was driven by the launch of its first private label brand, Relevant: Your Skin Seen, the expansion of its in-store partnership with JCPenney Beauty, and the addition of brands to its platform, including Ami Colé, Buttah Skin and Pattern Beauty by Tracee Ellis Ross.
Thirteen Lune is dedicated to brands created by Black and Brown founders for people of all colors and was co-founded by Nyakio Grieco and CEO Patrick Herning in 2020.
The new capital raise will drive its omnichannel approach, supporting brick and mortar, experiential retail and the brand expansion of Relevant: Your Skin Seen.
Beginning in October 2021, Thirteen Lune partnered with JCPenney Beauty to offer a mix of mass, masstige and prestige products. The nationwide store rollout began in fall 2022. In 2023, Thirteen Lune will continue expanding into 600 JCPenney locations nationwide and open its own flagship store in Los Angeles. 
"As a 20-plus-year Black beauty entrepreneur, it's an honor to shape the landscape of inclusive beauty, acting as an agent of change for BIPOC brand founders to receive recognition and opportunity," says Grieco. "Our partners share thirteen lune's mission to support diverse founders who have historically had fewer resources and opportunities to build a business and create generational wealth."
"Since the launch of thirteen lune in 2020, we've proven that inclusivity and scalability are not mutually exclusive," says Herning. "With a mission to inspire the discovery of BIPOC-founded brands for people of all colors and backgrounds, we enter 2023 continuing to lead with intention and authenticity that will position us to continue our growth and momentum."