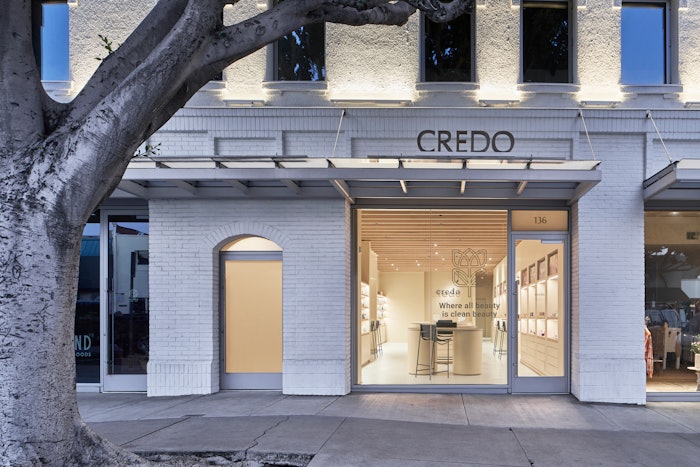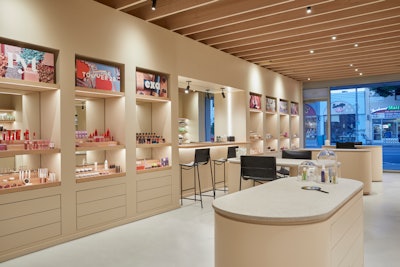 Credo has opened its newest store location in the Los Angeles neighborhood of Larchmont Village, featuring a new interior design from Klein, including increased space for treatments and services.
The minimalist space highlights simplicity and increased focus on natural materials, including domestic hemlock, limestone and more.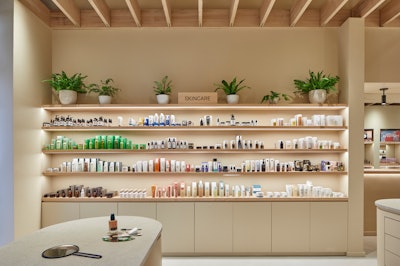 "We believe brick and mortar retail in beauty is just as important today as it has been since Credo was founded," says Stuart Millar, Credo CEO. "Consumers want to try product in a physical environment and Credo will continue to open stores in the best street and mixed-use developments in key cities around the USA." 
Millar adds, "Our newest store is in Larchmont Village in LA, a charming street with beautiful independent shops and great restaurants, making it a great fit for Credo. This is our first store to unveil our reimagined retail experience. The aesthetic and design are more elevated, and more space has been dedicated to treatments and services as we see that our client is responding well to this element of Credo's offer."