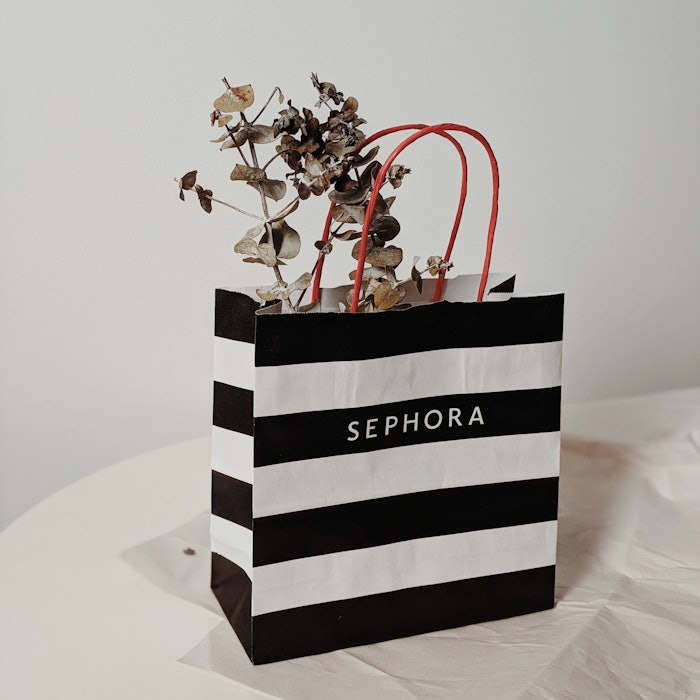 Valeriia Miller at Pexels
Sephora and Pact Collective are collaborating on the U.S. and Canadian launch of the Beauty (Re)Purposed collection program in May 2023. The partnership is designed to simplify the often confusing recyclability status of many beauty packaging components and to thereby divert materials from landfills and oceans.
Pact previously established similar partnerships with Hudson's Bay and Credo Beauty.
>>>Looking for sustainable packaging? Check out our packaging innovation report.
Under the new program, more than 600 Sephora stores in North America will serve as collection points for consumers. How it works:
Consumers clean out any residue or liquid from their packaging
Next, shoppers drop off components at any U.S. or Canadian Sephora store's Pact collection bin
The components that can be dropped off include:
Plastic bottles and jars smaller than a than a fist

Plastic and aluminum squeezable tubes

Ceramic and porcelain containers

Colored glass bottles and jars

Caps and closures

Pumps and dispensers

Droppers and applicators

Compacts and palettes

Lipstick/lip gloss tubes and applicators

Mascara tubes and wand

Plastic pencil components for eye/lip liner and brow pencils

Toothpaste tubes and dental floss containers

Silicone containers
The retailer also provides a "Packaging Drop-Off Guide" for components that fall outside this list.