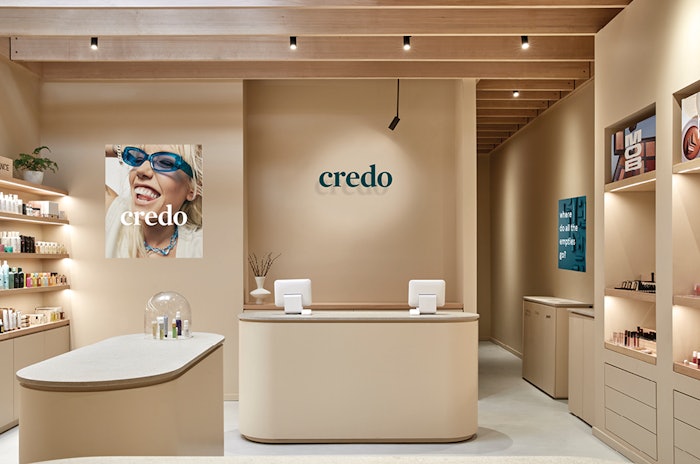 Credo Beauty is opening a trio of stores beginning this month, including its first Pacific Northwest shop, debuting in Seattle.
The Seattle (2629 NE Village Lane) and Venice, California (1350 Abbot Kinney Blvd.) shops will open this month, while the Silver Lake, California (3511 Sunset Blvd.) shop will open in the autumn of 2023.
Each storefront will have a new, "simplified" interior design, per the retailer. "Aiming to reimagine and reflect a new era of clean beauty retail experience," the new Credo spaces were designed by Klein.
The new stores feature a minimalist color palette and natural materials.
Credo debuted its new aesthetic mindset earlier this year with the opening of its Larchmont (Los Angeles) store.