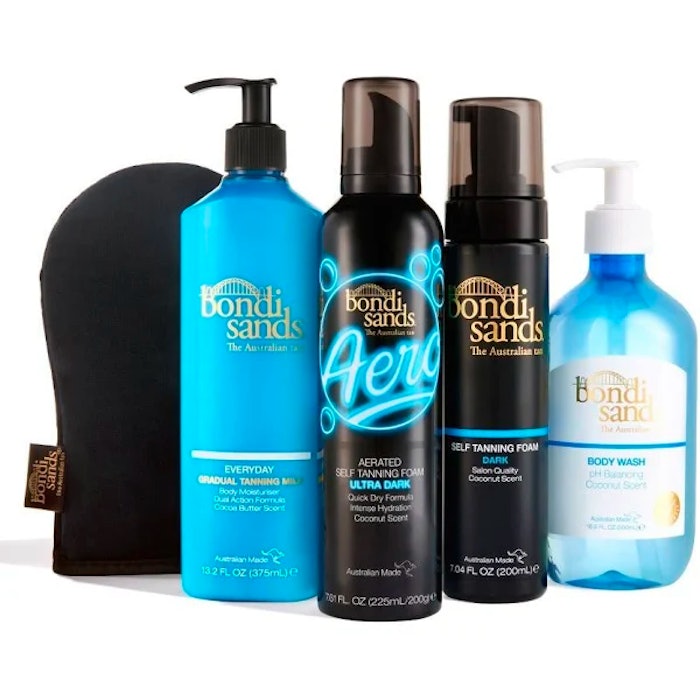 Following its acquisition by Kao in August, Bondi Sands is launching at select U.S. Walmart stores and on Walmart.com. The Walmart expansion boosts Bondi Sands' sunless tanning products' availability within the United States. 
"The Kao acquisition will allow us to greatly strengthen the presence of our #1 global tanning brand," says Blair James, CEO of Bondi Sands, "and further expand our global business portfolio and accelerate growth. We're looking to explore untapped markets, expand our product offerings and advance research and development initiatives, all while reaching more customers around the world."
As for his expectations for the brand expansion into Walmart, James says, "We're aiming to be the top-selling sunless tanning brand in Walmart, as an affordable, premium tanning experience for consumers. In tapping into the Walmart consumer, we're looking forward to expanding upon our Gen Z/millennial demographic and converting their beauty-focused, late-millennial shopper."
The move comes as Walmart has added a wide range of new beauty brands, including Mad Rabbit, Madison Reed and Clean Age in August 2023 alone.
The partnership will initially include eight products, including the Self Tanning Foam ($15.98), Self Tanning Foam 1-Hour Express ($16.98), Everyday Gradual Tanning Milk ($14.98) and Self Tan Eraser ($15.98). These include new product sizes (150 ml) and accessible prices exclusive to Walmart.