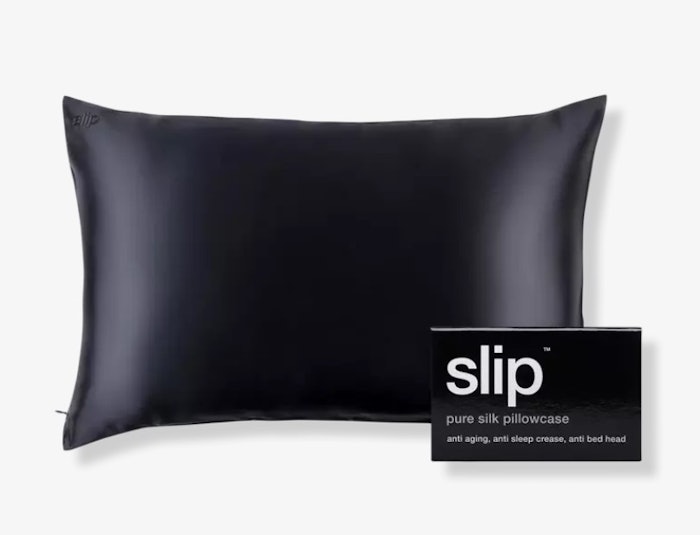 ulta.com
Slip, a brand comprising anti-aging, anti-sleep crease and anti-bed-head silk pillowcases, eye masks and scrunchies, is now available in 500 Ulta Beauty stores and online at Ulta.com.
Slip pillowcases are reportedly clinically shown to visibly improve the appearance of fine lines, skin hydration and skin texture, while smoothing the skin and boosting radiance, luminosity and brightness.
Fiona Stewart, Slip's founder and CEO, said, "We are thrilled to expand within the beauty powerhouse that is Ulta Beauty and introduce new consumers to our award-winning products. Having suffered from skin issues throughout my adult life, my dermatologist suggested sleeping on a silk pillowcase. After several unsuccessful searches to find high quality silk that provided impactful results, my partner, Justin Dubois, and I sourced the best silk we could find and wrapped it around my pillow. The results were dramatic and immediate. This led to the birth of Slip and Slipsilk, which is made from the highest grade mulberry silk. We are so excited to share our knowledge and products to a wider distribution of consumers who have yet to experience the benefits of Slipsilk."