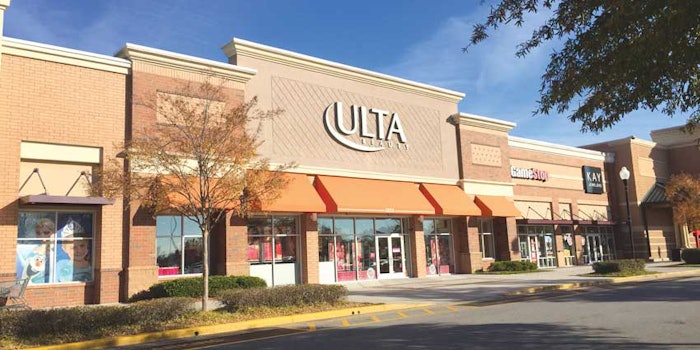 For many, 2017 will be thought of as the year during which brick and mortar retail, as we know it, died. In a single week in early June, we heard about more than 1,000 stores closing, including Radio Shack and Michael Kors. As Total Retail reported in August, "there were nine retail bankruptcies in 2016, and already that many in 2017. J.C. Penney, RadioShack, Macy's, and Sears have each announced more than 100 store closures."a Since October 2016, more than 100,000 retail workers have lost their jobs,b and countless headlines declare the death of brick and mortar and the retail takeover of Amazon.
Brick and Mortar Still Rules
Despite this dark news, the retail industry represents $5 trillion in economic impact, and 85% of retail sales are still made in the brick and mortar channel.c
In truth, 2017 was not really the year that brick and mortar retail died, but a year that forced us to ask a critical question about the evolution of brick and mortar: What is the current purpose of a store?
When a consumer walks into a store, her end goal is no longer the transaction; she can easily purchase most products online. There has to be a different goal: a human connection, the touch and feel and smell, the experience, the knowledge she is about to gain, the loyalty points she is about to win, which are double what she would get for making an online purchase, and so on.
As Goldman analyst Matthew Fassler told CNBC author Lauren Thomas, "Retail is not dead; it is changing. How brick-and-mortar stores employ new technologies and new models may determine how they survive the relentless shift online."
3 Retailers Keeping Brick and Mortar Relevant
1. Sephora
As of the writing of this article, almost all of the 2017 articles about Sephora and its retail business model were positive. What is Sephora doing right?
Exploring different store formats. In a bleak retail environment, Sephora is still killing it. In 2017, Sephora opened its largest store (more than 11,000-sq-ft on 34th street in Manhattan), and its smallest store (Sephora Studio, 2,000-sq-ft on Newbury street in Boston).
Moving into the neighborhood. As the first Sephora Studio store shows, the company is looking to move beyond the outdoor mall. There are plans to open 80 Sephora Studios, including in the following cities and neighborhoods: Williamsburg (Brooklyn), Hoboken (New Jersey), Washington, DC.
Developing new technology and digital tools. There are no cash registers at the first Sephora Studio, as the beauty advisers process payments digitally on their phones. Sephora has also developed the ability to take photos of guests, noting all of the products they have tried, which can be emailed to the consumer to be added to their online profile. Finally, Sephora launched a new exclusive, members-only, social platform called Beauty Insider Community (this is in addition to and separate from its Beauty Insider loyalty program).
Offering services. Even in the smaller Sephora Studio concept, services are available, including a 75-minute custom makeover that includes a mini-facial.
2. Ulta
Ulta shares are up 70% year over year so far in 2017, growing more rapidly than Amazon's. I had the privilege of hearing Mary Dillon, Ulta's CEO, speak at the WWD Beauty conference in NYC in June. Here are some of the things she said she believes are driving Ulta's success—and enabling the plan to open 100 locations per year.
The loyalty program. Dillon has moved the company away from coupons and discounts, and has instead driven membership in the company's Ultamate Rewards loyalty program, which enables custom rewards. The program's 24.5 million members account for 90% of Ulta's sales.
Omnichannel focus. Dillon said that sales on Ulta's website should reach $500 million in 2017. Dillon sees e-commerce as a key component to driving brick-and-mortar sales, not as competition with them. In fact, Ulta's customers who shop online and in stores spend 2.5 times more than customers who just shop in-store. Dillon thus invested in distribution centers that improved the processing time for online orders. E-commerce is also being driven by Ulta's app and investments in digital marketing, which drive mobile traffic.
Experiential shopping. "People service people," said Dillon, which is why Ulta incorporates services in all of its locations. Ulta features salons, skin care services by Dermalogica, brow services by Benefit and is launching makeup services with MAC.
The keys to Ulta's success, as Dillon explains it, are: Category (beauty is experiential), convenience (990 locations in 48 states, 90% of the locations off-mall), necessity (sometimes you just need that lipstick) and connection (personal service).
3. Walgreens
A few years ago, one might not have expected to see Walgreens in an article about beauty retail. But Walgreens and Alliance Boots joined forces in December 2014 to form Walgreens Boots Alliance. WWD Beauty Inc. recently noted, "with more than 8,200 stores ringing up $5 billion in beauty sales annually, Walgreens is the second-largest cosmetics and personal-care retailer in America."d And this is just the beginning. What is Walgreens doing that is working so well?
Ignoring the typical channel strategy. According to the retailer, "approximately 76% of the population of the USA lives within five miles of a Walgreens," leading to high accessibility and convenience. As Lauren Brindley, Walgreens' VP and general merchandise manager, Beauty & Personal Care, told WWD, "Customers don't understand what a channel strategy is. All they want to do is get the brands they want, when they want it, where they want it."
Capitalizing on how well health and beauty and wellness go hand in hand. Walgreens is leveraging its strength in pharmacy to drive beauty sales. This makes perfect sense given that 70% of questions to pharmacists have to do with skin-related concerns and conditions.
Investing in people. Walgreens created the role of beauty consultant in its top locations. More often than not, she is a licensed cosmetologist or aesthetician, and has received additional clinical skin care and makeover training from Walgreens corporate.
Focusing on exclusive brands. The company has brought its top Boots brands to the United States, launching these across its top beauty doors (about 2,000). This includes No. 7, Soap & Glory, Botanics and more. The European cachet and appeal of these brands help to elevate the perception of beauty at Walgreens, which many consumers still think of as a "typical drugstore."
The list of successful beauty retailers innovating to keep brick and mortar relevant in the future goes on and on. Bluemercury (acquired by Macy's in 2015), recently opened its flagship store at the base of the Hilton Hotel in Manhattan. This store offers added delivery options, including same-day, under-one-hour delivery in New York City.
Similarly, Cos Bar has been successfully expanding its footprint. At the time of this writing, it is slated to open its 19th location, in Oklahoma, and recently divulged plans to open 35 more locations.
3 Trends to Look out for in 2018
Stepping back from beauty retail to retail in general, what does this all mean for 2018? What will next year bring?
1. The internet will not be the death of brick and mortar. Indeed, in a move that defies all trends, Starbucks announced recently that it is closing its online store to focus on brick and mortar.e
2. Acquisitions and partnerships will continue. This article would not be complete without the mention of a few key 2017 acquisitions that had us all chattering: Amazon buying Whole Foods and Walmart acquiring Bonobos and eyeing Birchbox. I predict such surprising partnerships will continue in 2018. Indeed, at the time of this writing, both Amazon and Walmart were reported to be eyeing Nordstrom.
3. Brick and mortar models will continue to evolve, focused on customer engagement and community. Online-only brands will increasingly look for offline opportunities to connect with their customers. Drew Green, CEO of Indochino, a made-to-measure menswear company, says it best: "I think in the next five years, every online brand will be offline in way or another."f They will both evolve, change, transform and influence each other.
The store of the future will continue to be defined in 2018. Retail is not dead; retail is evolving. It is becoming more about customer engagement and community than about a transaction.
Footnotes:
aBart Mroz, "The QVC and HSN Merger: Not Your Usual Retail Story," Total Retail, August 16, 2017; www.mytotalretail.com.
bMichael Capetta and Stephanie Ruhle, "Retail Wreck? Over 1,000 Stores Close in a Single Week," June 3, 2017; www.nbcnews.com.
cLauren Thomas, "Retail's not dead, and physical stores still matter, Goldman says," August 3, 2017; www.cnbc.com
dwwd.com/wwd-publications/beauty-biz/
eBill Virgin, "Don't watch just what Starbucks does. Watch what it stops doing," October 14, 2017; www.thenewstribune.com.
fCaitlin Palmieri, "The Future of Online Retail is … Offline?" August 16, 2017, www.mytotalretail.com.
Ada Polla ([email protected]) is the co-creator of the Swiss antioxidant skin care line, Alchimie Forever, which launched in the U.S. in 2004. Her strategic focus and implementation have yielded double-digit annual revenue growth for the company. Polla holds an MBA from Georgetown University, majored in art history and political science at Harvard University, and graduated magna cum laude with a Bachelor of Arts degree in 1999. She is also a Global Cosmetic Industry editorial advisor.