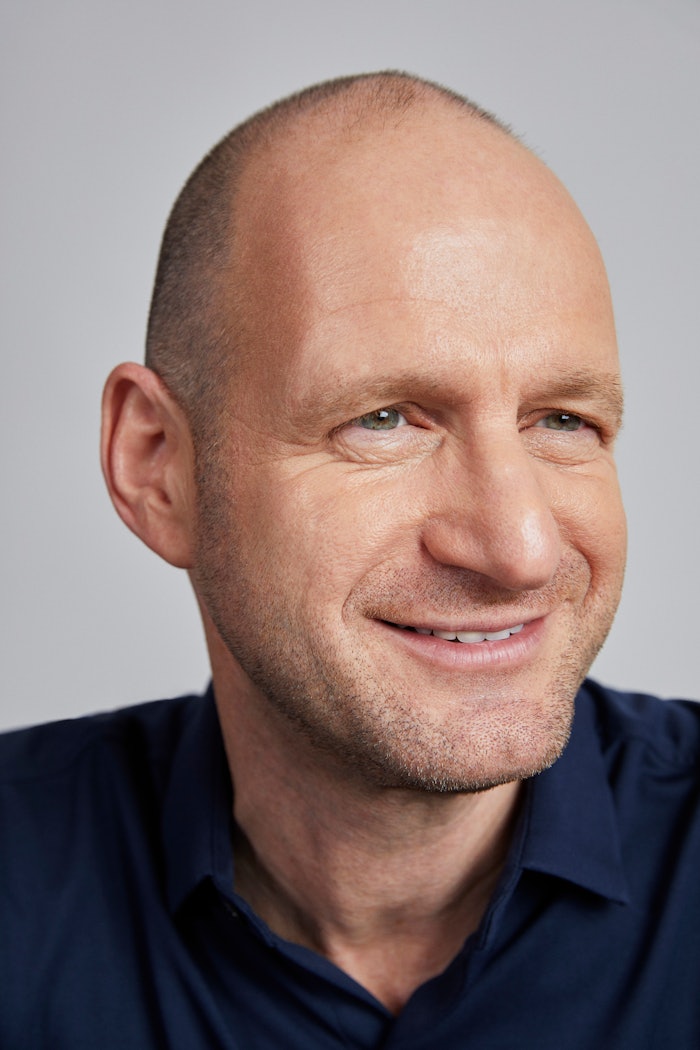 Branded acquires e-commerce and Amazon FBA (fulfillment by Amazon) businesses to transform them into global brands. Michael Ronen, who is the co-founder and president, loves finding consumer brands with passionate fan bases and unrealized potential.
"Amazon is great to help brands find consumers," he says. "They have invested over $300 billion on infrastructure and we are happy to 'rent' it. Then a brand needs branding to keep consumers coming back to you and keeping repeat business flowing." 
Branded applies their global operational expertise to catapult growth. They are building a next-generation consumer products company that transforms online businesses into massive global brands. 
Ronen urges brands to not be afraid to communicate their weaknesses to investors because that is where they may be able to help you grow. He likes brands that have at least two partners with different strengths because it's difficult to be creative and strategic, yet both are essential for success. 
Branded is looking for digitally native e-commerce personal care, beauty, health and home businesses with outstanding brand potential—so-called "challenger brands." These brands can be small, but they have big aspirations. It's crucial that these companies have unique and innovative products in their market. 
Here, Ronen shares the trends he's been spotting, his thoughts on the future of transparency and hyper-personalization, and advice on what brands should consider when seeking investors.
What kind of companies do you look to invest in?
[MR]: Above all, we're looking to acquire digitally native e-commerce businesses with outstanding brand potential. We concentrate on what we refer to as 'challenger brands': micro e-commerce brands which can be as small as $5 million or $10 million now, but with $100 million revenue aspirations and distinct positioning. The brands we focus on are thriving in consumer goods categories previously dominated by big CPG players.
When we take that strategic focus, it naturally leads us to prioritize companies within the beauty and personal care, health, and home categories. These are attractive for several reasons: they are underpenetrated on e-commerce in comparison to the broader CPG market, they are brand-centric and they are often consumable (=repeat purchase) products. 
It's important to note that while we partner with brand founders and bring some of them onto our platform, we are e-commerce operators that acquire the businesses in order to operate them outright (and not financial investors).
What makes a company attractive?
[MR]: At Branded, we're looking for companies with unique products and who have developed real brands. We seek those that have demonstrated an innovative product/market fit where we know that we can help scale the brand by expanding geographically, accelerating new product development, and opening up new distribution channels. We also look for passionate entrepreneurs with product development, marketplace expertise and/or marketing superpowers.
What is a turn-off about a company?
[MR]: Any company that is not maniacally focused on their customers and customer experience.
What is most interesting to you about the wellness sector?
[MR]: What's interesting about wellness is that it's fairly broad and is extending into other product categories rapidly. New combinations of products are being mixed and matched, and consumers continue to seek wellness in all areas of their life. These consumers are looking for safe, effective and natural products and they are also very open-minded about trying new things. Innovation is very high in this category and we expect there to be many winners. 
This sector has high consumer engagement. With products that consumers ingest or use on their skin, they pay more attention to them. Meaning, they look for quality products and look for brands they can trust and engage with. This creates consumer loyalty, the possibility for premium value, and continuous product innovation.
Wellness is growing quickly on Amazon and other marketplaces. A space that was previously underdeveloped before COVID, saw massive adoption as a result of COVID conditions. E-commerce share for global beauty care almost doubled from 10% to 19% between 2019 and 2021, and is still growing.
We believe that bigger brands and groups are not yet developing their brands with an [e-commerce] first or marketplace first approach. By designing for online customers and experiences, we're able to optimize for product visibility on screens and marketplaces and target new generations of consumers with considerably different shopping behaviors.
Any tips on sprucing up an investor deck?
[MR]: Keep it short. Ask an outsider if they understand your brand or your product after 30 seconds and if they can't then you need to simplify. For entrepreneurs selling their brands to us, we're always looking for how we can accelerate the brand. Being upfront about where the brand has struggled or where you know there is untapped growth potential could be key. What might feel like failure to a brand owner could look like [an] opportunity to us.
What makes you perk up when you hear it in an elevator pitch?
[MR]: When entrepreneurs have sufficient confidence in themselves and their business it shows. When we speak with brand owners that want to retain a stake going forward we can get a sense that they truly believe in their brand and the vision of the business they're building. Many of the founders of the brands we buy stay on with Branded; they retain an economic interest in the brand and continue to work alongside us to grow the business.
What trends have you been spotting?
[MR]: In beauty, the trend of "skintellectual" consumers is continuing to grow. These are consumers that don't enter the category or product by a brand but are interested in a specific active ingredient and formulation; they want something that works and are very knowledgeable about formulation and impact. This triggers much more interesting keyword behaviors online as customers search for less generic terms of brand names.
We're also witnessing the end to a one-size-fits-all approach. In every category, beauty and wellness products are much more targeted and specific to individual needs, whether it's from a product standpoint (e.g., finding the right product for my specific skin condition) or from a brand positioning standpoint (e.g., I'm choosing a brand that aligns with my community and values).
What do you predict will be the future of wellness? 
[MR]: We believe strongly in the future of transparency and hyper-personalization. Consumers will continue to press for full clarity on what's inside each and every product with a more comprehensive understanding of active ingredients and what each product actually does. No more blank checks for big brands to create new iterations that don't add value. In addition, consumers are moving closer to hyper-personalization and expecting every brand to have products that are designed for me, matching specifically to needs and values.
What changes should a brand make in this time of transition?
[MR]: First, brands need to move faster; identify micro trends faster, launch faster and pivot faster when something isn't working. They also need to truly design for the online audience. E-commerce has been prioritized from a customer experience standpoint and omnichannel is old news, but thinking e-commerce first from a product development perspective is still not being done. Finally, be transparent. No fillers, no gimmicks. Consumers will be able to tell the difference.
What should wellness brands consider when seeking investors?
[MR]: Wellness brands should make sure that they work with investors that understand product development and formulation cycles. They should also make sure to capitalize on the data they have around brand loyalty and repurchase rates. Two businesses that are currently the same size could mean very different things in future potential and making sure you understand where your business stands on these metrics is of utmost importance to investors.