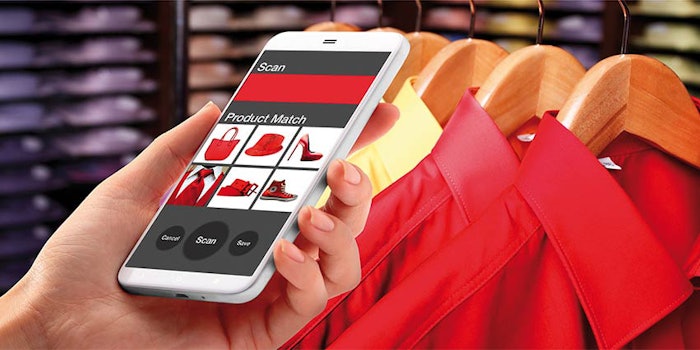 AMS, X-Rite and X-Rite subsidiary Pantone have announced a new collaboration to develop an end-to-end mobile color sensing technology.
The miniature module solution will embed color management technology directly into the user's smartphone for accurate color matching. Containing an 11-channel spectral sensor and optical components to measure an object's color, it is intended for integration into the back of a smartphone and will connect to Pantone's color referencing system via cloud technology.
Related: Sephora and Pantone Collaborate on System That Matches Foundation to Skin Tone
According to X-rite research, shoppers often have doubts about making color-critical purchases online, due to previous experiences and the difficulty in communicating color from store to home. Taking photographs is often of little use, however, as the variety of colors and tones in products such as cosmetics and home décor aren't easily reproduced on mobile device displays.
"Collaborating with AMS was an ideal choice for X-Rite to bring to market a full end-to-end mobile color solution," said X-Rite vice president, product management Richard Roth. "The mobile sensing solution will complement our existing Color-Eye offering, making it easier for cosmetics, home and fashion, and retail paint companies to integrate color matching technology into their existing mobile shopping or augmented reality applications. This allows consumers to search, match and purchase goods with a higher degree of color confidence."