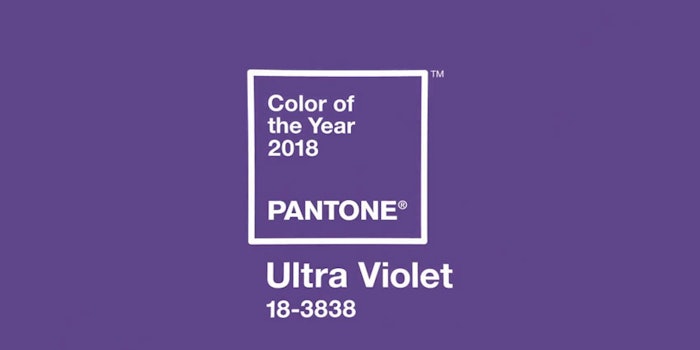 Say hello to Ultra Violet, "a dramatically provocative and thoughtful purple shade" and Pantone's choice for Color of the Year 2018. 
Executive director of The Pantone Color Institute, Leatrice Eiseman, explained, "We are living in a time that requires inventiveness and imagination. It is this kind of creative inspiration that is indigenous to Pantone 18-3838 Ultra Violet, a blue-based purple that takes our awareness and potential to a higher level. From exploring new technologies and the greater galaxy to artistic expression and spiritual reflection, intuitive Ultra Violet lights the way to what is yet to come."
According to Pantone, purples of this nature have often been symbolic of counterculture, unconventionality, artistic brilliance and call to mind musicians such as the late Prince, David Bowie and Jimi Hendrix. 
In addition, the hue lends itself to "mindful practices, which offer a higher ground to those seeking refuge from today's overstimulated world." 
Past Colors of the Year include:
2016: Rose Quartz and Serenity
2012: Tangerine Tango
2010: Turquoise