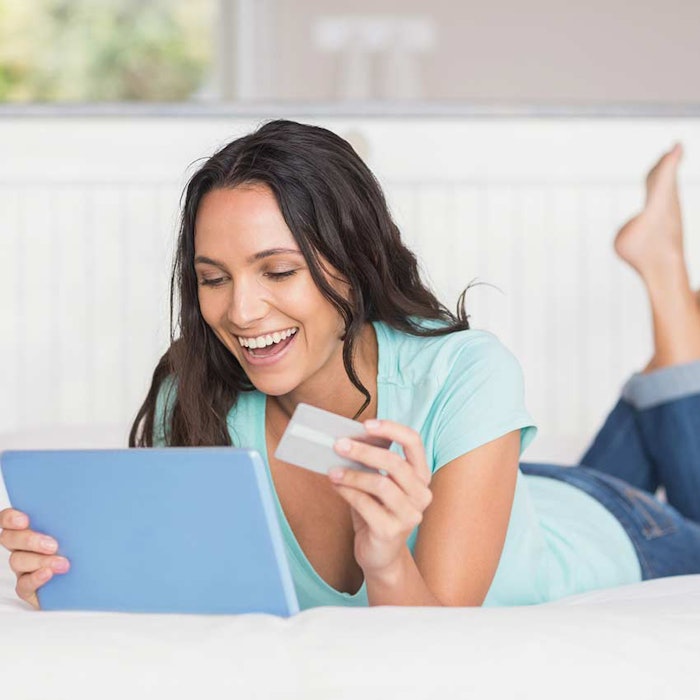 Television and the Internet have become the fastest-growing beauty retailing channels, according to Klineblogs in an article discussing findings from "Beauty Retailing through the Television Home Shopping Channel: Analysis and Opportunities" and "Beauty Retailing through the Internet Channel: Analysis and Opportunities," two new reports from "Beauty Retailing USA: Channel Analysis and Opportunities."
Naira Aslanian, project manager at Kline, says, "No longer are consumers drawn to retail stores with knowledgeable salespeople, sample products, and promotions, as these benefits can all be enjoyed from home—either through e-commerce, or television."
Convenience Reigns
E-commerce increased nearly 20% in 2014.
Television increased approximately 10% in 2014.
Fastest-growing Product Categories
Skin care sits at the top as the largest sales driver through the Internet and television shopping.
Makeup sales thrive on the Internet due to beauty vloggers, reviews, virtual experiences and tutorials, which all drive the consumer directly to makeup websites.
Hair care products have grown in television shopping due to the ability to clearly demonstrate a product's benefits.
Read the rest of Aslanian's insights at www.klinegroup.com.