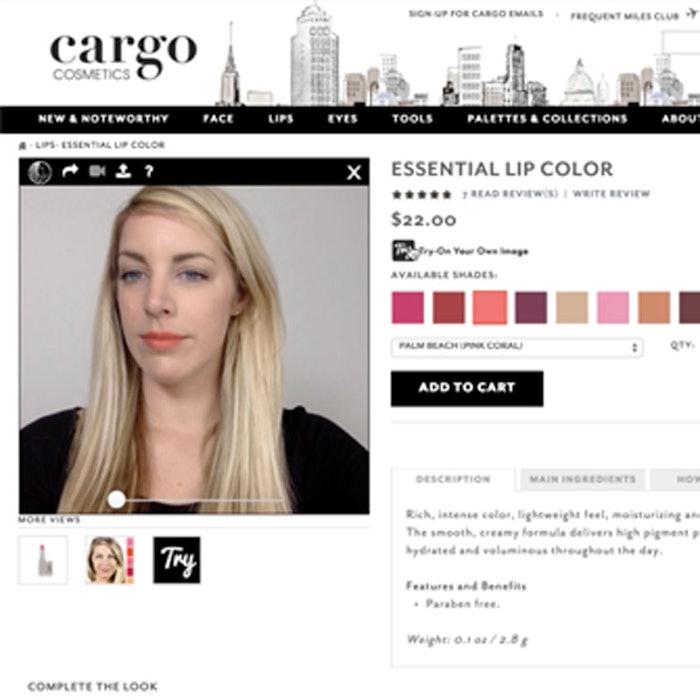 According to a recent report from comScore, 73% of digital commerce came from desktops or laptops last year. Acknowledging consumers do the bulk of their shopping online, FaceCake Marketing Technologies partnered with Cargo Cosmetics to bring an in-browser augmented reality shopping platform.
CAKE allows users to view products in an augmented reality environment directly from the product detail page without leaving the e-commerce site, requiring no downloads, plug-ins, extensions or user input.
The purpose of this is to make it easier for users to immediately interact with the products, viewing shades on an image of themselves.
Cargo Cosmetics is the first brand partner to feature CAKE on their website, allowing users to virtually try on their products as if they're looking in a mirror. In addition to makeup, consumers can also see the brand's lip product's plumping effect as if they have actually applied the product in-store.