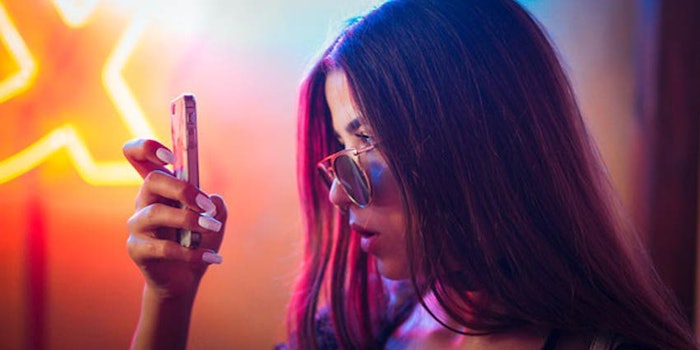 Beauty organic Google search market share is dominated by publishers and upstart brands, per a new report from Terakeet.
The study analyzed more than 3,000 high-value, non-branded beauty industry Google Search terms across hair care, skin care and makeup. These terms collectively account for more than 9.3 million monthly Google searches.
Allure.com dominates with 12.39% of skin care search market share, followed by byrdie.com (10.63%), nymag.com (6.82%), goodhousekeeping.com (6.54%) and sephora.com (4.74%). The dominance of Allure, Byrdie and New York Magazine includes both informational and product info searches.
The trend holds for the cleansers category and moisturizers (where Good Housekeeping was among the top three performers.)
For hair care, byrdie.com leads market share (10.74%), followed by amazon.com (9.16%), healthline.com (8.17%), goodhousekeeping.com (6.67%) and allure.com (6.21%).
Makeup was led by byrdie.com (9.98%), followed by sephora.com (8.86%), ulta.com (7.35%), allure.com (5.64%) and amazon.com (5.43%).
The results are driven by Google's favorable treatment of informational content above product and transactional content, per the report. Category leaders are typified by:
long-form content
backlinks
product review pages
gift guides
news sections
Terakeet clarifies: "If Google determines that users prefer informational content when searching certain keywords, then its algorithm returns educational pages such as beauty guides, tutorials, and best of makeup tips. If Google finds that users want to purchase something when they search specific queries, then its algorithm will prioritize category or product pages."
The trend has significant consequences. Terakeet notes, "Sephora's market share decreased from the second highest in skin care at 7.70% in February 2019 to the fifth overall at 4.74% in February 2021."
Amazon has managed to evade this fate in the hair care and makeup sectors during the pandemic.
"Strategic content allows brands to build a connection with consumers at the time that they are looking for products and services, but the current reality is that many beauty brands focus their content marketing around selling products rather than informing consumers, and as a result, they only capture a small slice of the market opportunity," said Supriya Venkatesan, senior director of content at Terakeet. "In order to rank higher and capture valuable traffic, brands must shift their focus toward prioritizing relevant, authoritative, and high-quality informational content, while also understanding the intent behind what consumers are searching for."