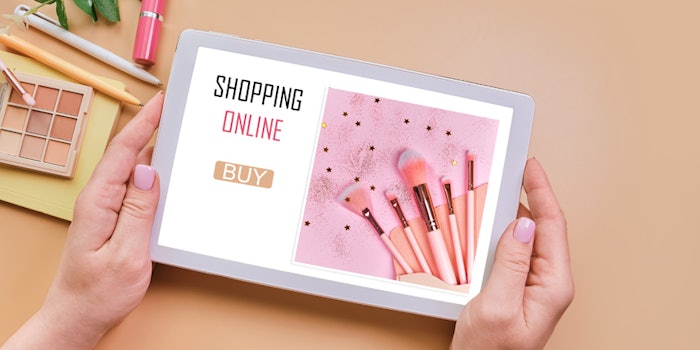 1010data has released its "E-commerce Beauty Spotlight: As We Emerge From Behind the Mask," a report measuring online sales of beauty products in 2020.
Related: Top 10 Beauty Influencer Rich List, 2021
The COVID-19 pandemic fueled the e-commerce surge, with a 40% growth in online makeup sales. This included a 37% growth in eye products, 31% gain in face products and 32% rise in lip product sales.
Sephora.com lost 4.3 share points in makeup sales year-over-year (YOY), while Amazon grew its makeup share points by 4.6 YOY. 
The top five e-commerce merchants by category share for makeup were:
Amazon Market

Sephora

Ulta

Amazon Direct

Macy's
The buy online, pickup in-store (BOPIS) option grew in popularity. Ulta saw BOPIS sales grow 277% YOY, while delivery grew 49%. 
Consumers also became interested in the clean and organic beauty sub-categories, which grew by 56% YOY. 
Clean brands that saw increases included:
Raw Sugar: 264%

Mrs. Meyer's Clean Day: 176%

Love Beauty and Planet: 131%

ArtNaturals: 123%

Pacifica: 110%
Online self care sales also saw growth, with a 59% increase. Body care was ranked as the number one driving force in beauty, with 69% YOY growth.
Amazon.com held the primary share for body care, with Walmart.com and Target.com following behind. 
1010data expects that in 2021 a more competitive e-commerce environment will drive a new promotional cadence that will also impact in-store offers. This is a trend previously highlighted by NPD.