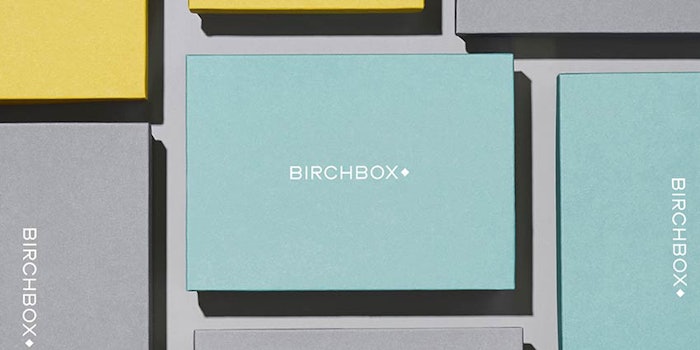 Gender constructs are so 2000-and-late: Birchbox has changed the BirchboxMan brand to the more inclusive Birchbox Grooming.
"From a company values perspective, it's about building an inclusive home that welcomes all times of customers interested in grooming products," the company stated on its website. "It's also just better branding."
Related: Ungendered Beauty
BirchboxMan will be replaced with Birchbox Grooming on monthly boxes, gift cards and across the website and marketing. The updated social media handles will be @birchboxgrooming.
Launched in 2012 with the aim of providing men with an easy, efficient way to update their grooming habits, the brand began offering the $10 a month subscription option in 2017.
The company's move to a more gender-neutral ethos began in 2016, when it switched up its navigation from "Women's" and "Men's" to "Beauty" and "Grooming," driven by feedback from a gender non-conforming customer.