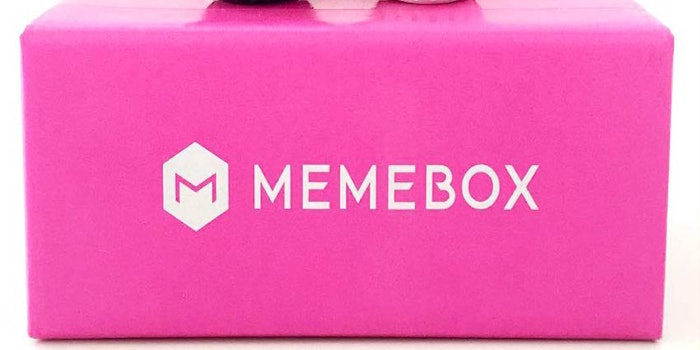 K-beauty is all the rage, driving significant global investment. And, while beauty box offerings continue to proliferate, the category is challenged by high competition. Two recent news stories from players in these spaces shows what a difference a strategy can make in ensuring success and growth.
Recently, beauty box originator Birchbox announced bridge financing to drive toward profitability after its beauty box business and physical retail strategies failed to pan out as expected. As the company learned, sometimes being first doesn't guarantee success.
Now comes news that K-beauty-focused beauty e-commerce retailer Memebox has secured nearly $66 million in Series C funding from backers including Formation Group to support expansion.
Memebox began, like Birchbox, as a beauty box concept. However, as that sector slowed, the company repositioned itself to take advantage of growing direct-to-consumer digital models.
Memebox has applied data analytics to the creation and marketing of cosmetic brands, including Nooni, Pony Effect and I'M MEME, which are sold via its e-commerce platform.
And while Birchbox continues to struggle in its channel, announcing staff cuts, Memebox has established offices in Korea (its top market), China and the United States. Just as importantly, beauty boxes, once the focus of Memebox, now account for "just one or two percent of its business," according to a TechCrunch report.
What a difference a pivot makes.