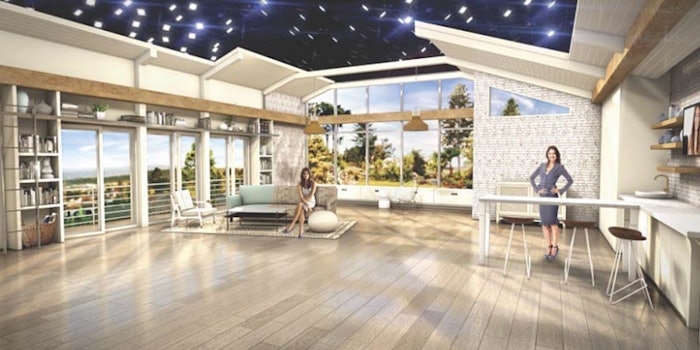 Even home shopping needs an omnichannel strategy. QVC, which has helped make brands such as IT Cosmetics into huge success stories, is now launching the Beauty iQ multiplatform network to reach beauty consumers wherever they might be. The initiative will broadcast content into 40 million homes via distributors like DirecTV, U-verse, Dish and Roku, beginning October 31.
It will also send the content to BeautyiQ.com, QVC.com, the QVC mobile app, and associated social channels including Facebook and Instagram.
The content will of course include product presentations, as well as tutorials.
"We know that an amazing shopping and entertainment experience knows no boundaries"
Beauty sales accounted for 17% of QVC's sales in 2015, according to the company. In order to capture more prestige beauty dollars, QVC will feature more than 50 prestige beauty brands including Givenchy, IT Cosmetics, Edward Bess, Tarte, tatcha, Becca, Peter Thomas Roth, Josie Maran and Nest.
"QVC has always been a trailblazer, creating the world's most engaged shopping community that offers customers the combination of media, social and retail as one," said Mike George, QVC president and CEO. "We have a 30-year history of discovering beauty brands and trends, and bringing new products to life by leveraging the best storytellers in the business, our experienced hosts and the innovators behind the brands. We know that an amazing shopping and entertainment experience knows no boundaries. We've listened to our customers and fans, and we know beauty is intrinsic to their lives. So we're engaging with them on all the platforms they love and providing a new experience that caters to their passion for beauty."
"At IT Cosmetics, we believe that every woman is beautiful, and deserves to look and feel her most beautiful," said IT Cosmetics co-founder and CEO Jamie Kern Lima. "Our relationship with QVC has allowed us to reach women across the country with this message. This is why we are so honored and excited to be part of QVC's new Beauty iQ! This amazing platform will allow us to further spread the IT love, and transform the way women view their own beauty."