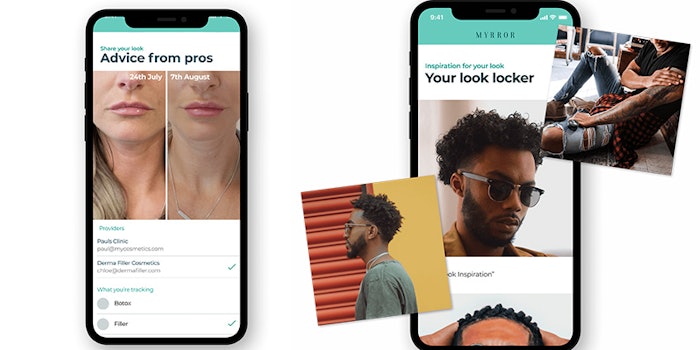 Myrror has launched its app available in the Apple Store and Google Play.
Related: Cosmetify Launches Price Comparison App
Myrror allows users to photograph and track any treatment they are doing in order to see skin, hair or body changes via a photo timeline. Each photo is time-stamped and can be commented on to capture any thoughts.
Myrror includes other features such as a personalized profile, ability to compare looks in the treatment tracker album and storage for inspiration in the personal Look Locker.
It also stores the user's treatment provider's details where they can send notes and images to guide appointments. 
Stacy Munro and Jennifer Armstrong, founders of Myrror, said, "We created Myrror together, based on our own experiences, as an app for boosting, no filter positive body image and self-esteem among others exploring new looks like us. Together, we realized it is almost too easy to alter your appearance without any control, tracking, or much guidance at all. This is what motivated us to make Myrror the first app for the aesthetic market that equally emphasized fun experimentation and responsible treatment exploration."