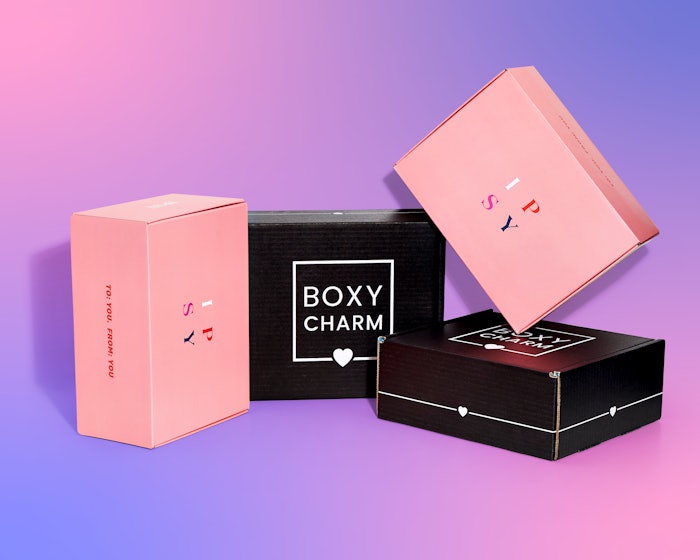 Ipsy and Boxycharm are now joining forces under the Ipsy brand umbrella by coupling BoxyCharm's focus on brands and merchandise with Ipsy's personalization, customization and operations.
Customers will now find three subscription options exclusively at Ipsy.com and on Ipsys app.
Reinventing the Business Model
The post-pandemic environment created a market with shifts in consumer spending habits, supply chain constraints, customer acquisition challenges and more.
Ipsy saw a strategic opportunity to reinvent its business model to better serve members by integrating the portfolio—going from six subscription options to three—and unlocking access to more personalization and customization, buzzier brands and better commerce events.
Membership Options
Ipsy will continue to offer their sample-size beauty subscription Glam Bag; a full-size beauty subscription, now BoxyCharm by Ipsy; a quarterly celeb-curated collection called Icon Box; and clean, sustainable personal care subscription Refreshments.
Ipsy will have new features like Power Picks, guaranteed coveted products and brands in every box, and Beauty Boost, a premium add-on item for select members, as well as new commerce events with exclusive products.
Jenna Habayeb, Ipsy's chief marketing officer, said:
Our members love different aspects of what Ipsy and BoxyCharm offer and we are thrilled to empower them with the benefits of both brands. BoxyCharm brings a trend-forward curated approach to merchandise, a community of die-hard beauty fans, and a robust commerce experience with the best deals. Ipsy leverages proprietary AI technology that matches millions of members with products personalized for them coupled with a unique customization model where members can choose more products and add-on items that ship with their monthly box or bag. Each of these elements have made our individual brands compelling and unique, but now all of our members will get access to them, which is where we think the real magic happens.
We are excited for the future of Ipsy and to provide a unique and personalized beauty experience for our members that is unlike anything else out there." The announcement of this momentous occasion will occur February 23 with a campaign called "Great on our Own. Gorgeous Together," which highlights this match made in makeup heaven and engages the community with fun activations, events, and content. The official launch of the new experience on Ipsy.com begins mid-March, and current Ipsy and BoxyCharm members will be notified of any changes to their subscriptions during this transition. For more information on Ipsy and current programs, visit the brand at Ipsy.com and @Ipsy.