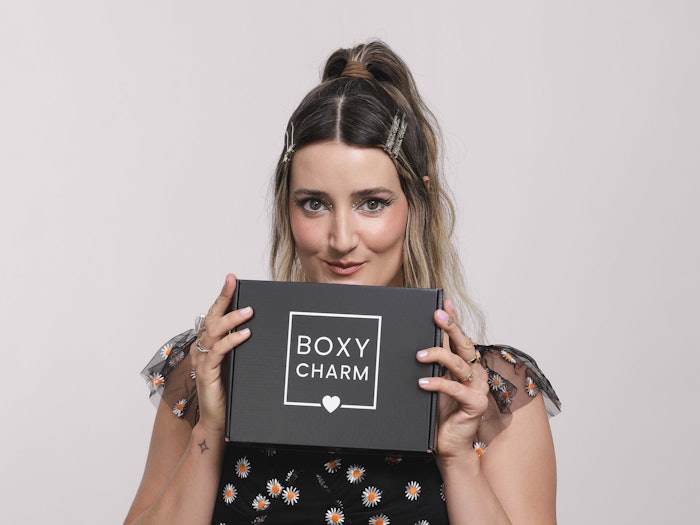 BoxyCharm has appointed Donni Davy as its first chief makeup artist for fall 2022.
The Emmy award-winning "Euphoria" makeup artist and founder of Half Magic will serve as BoxyCharm's in-house expert and educator on all things beauty for the upcoming fall season.
The partnership kicks offs a larger seasonal chief makeup artists program. 
The program connects charmers to an industry-leading makeup artist, further positioning the brand as a beauty expert and trendsetter.
From curating monthly picks to creating soon-to-go-viral makeup trends, Davy will share professional tips and tricks for BoxyCharm's only the experts know about.
BoxyCharm will feature a Half Magic beauty bundle in the September Drop Shop, including a five-piece set. 
Davy said, "BoxyCharm's collection of prestige, indie, and emerging beauty brands, along with their beauty-obsessed community, makes it the perfect platform for education. As a makeup artist, education is so important to me. As the brand's first-ever chief makeup artist, I am excited to educate a new community of beauty enthusiasts like the BoxyCharm 'charmers.' I'm also thrilled that my brand Half Magic will join the BoxyCharm family; it's a dream come true."
Tina Shim, SVP of BFA, said, "Donni Davy shares BoxyCharm's commitment to celebrating diversity and enabling inclusion in beauty. She has an amazing ability to make women feel very confident about wearing color and owning self-expression. We are thrilled to welcome Davy as our first-ever chief makeup artist for the fall season and can't think of a better partner to join us in our mission of championing self-expression in beauty."