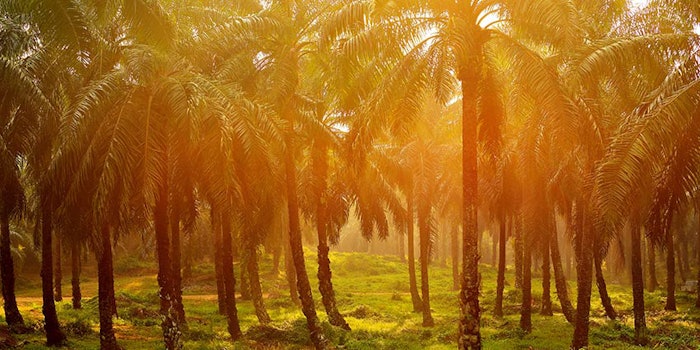 Recent presentations by students in the Master of Professional Studies program in Cosmetics and Fragrance Marketing and Management (CFMM) at FIT reported that 90% of its survey respondents believe natural ingredients are better for them. In addition, 42% of survey respondents felt that they do not get enough information from brands on ingredient safety, while more than 60% wanted brands to identify sources for ingredients. The presenters suggested, among other solutions, that the beauty and personal care industry must use blockchain and crypto-anchor technology to track ingredients and products to prevent counterf­eiting.
However, a new report from Meagan Norris, commodities analyst at Verisk Maplecroft, shows how just how challenging this could be.
Consumer Demand Creates Supply Chain Pressure
The demand for cosmetics comprising naturally derived ingredients has put pressure on the supply chain for fruits, nuts, grains, minerals and aromatic plants, among other sources, the report explains.To maintain the credibility of their ESG, or environmental, social and governance efforts, many brands are effectively outsourcing their compliance to certifying groups.
This, the report argues, "could be opening a Pandora's box of risk."
Labor Violations Proliferate
The major sticking point is that 30% of naturally derived cosmetics ingredients are linked to agricultural commodities or mined materials.
Mica mining in particular has a serious child labor challenge in India, while palm oil production in Malaysia and Indonesia has led to significant deforestation, and oat, barley and wheat, which are used in extract form in face creams and foundations, have generated water pollution in key producers such as France, India, China and Australia.
Companies have attempted to regain some control of the situation by generating their own internal supply chain verification systems, which have yet to be tested long-term.
Child labor is a major issue for cocoa in Cote d'Ivoire, as it is for the production of vanilla, shea nuts, copper and silk in several production regions. Working hour violations in Latin America taint the reputations of producers of carnauba wax and candelilla wax.
A contributing factor is that commodities such as shea nuts, cocoa, and carnauba and candelilla wax are grown by smallholder farmers that often lack proper training in ethical agricultural practices and are prone to the use of child labor.
Challenging Ingredients Are Ubiquitous in Key Categories
This is a problem for cosmetics' top five product categories -- lipstick, face cream, foundation, mascara and blush/bronzer -- all of which comprise "at least one high-risk commodity in each product's ingredient list, with risks ranging from child labour and deforestation through to corruption."
In fact, according to Norris, "mica was found in 100% of blush/bronzers, 60% of foundations and lipsticks, and 40% of mascaras [reviewed]."
Companies Struggle to Gain Supply Chain Visibility
Some companies, like Lush, have pledged to simply walk away from troublesome ingredients such as natural mica. While this is an ethical choice in the near term, it unfortunately deprives poor workers in developing regions of needed income.
NGOs, always seeking a weakness in industry's armor, have targeted companies using certifications to verify their supply chains, charging that many certifiers do not live up to their own guidelines for ethical practices.
Companies have attempted to regain some control of the situation by generating their own internal supply chain verification systems, which have yet to be tested long-term.
The real questions is whether consumers will trust these certifications, and what demands they might make in the future for even more radical transparency.