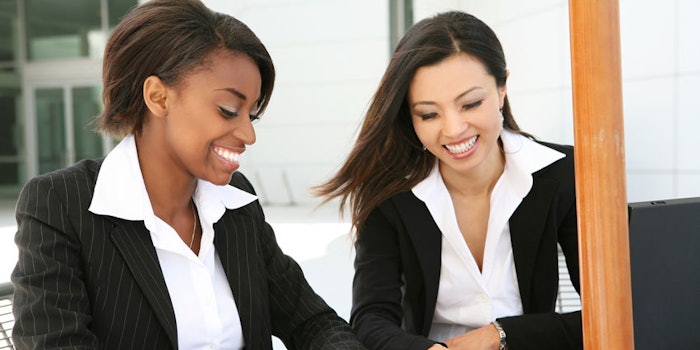 Lisa Kovner will be blogging all month on beauty brand strategies, from Brand vs. Branding to The Cost to Inventory Management and Forecasting. Be sure to read Kovner's previous posts, "Who Needs a Business Plan? You.," "Beauty Distribution 101: Getting Your Products Into Their Hands," and "Ops are Essential to Your Beauty Brand." -Editor
Most brands assume they know what a wholesale buyer needs or wants: identify the buyer, send an email with a presentation attached, follow up with more emails and phone calls. The reality is that it takes more than a phone call or email to get their attention. Following up every two weeks doesn't work either.
Jeff Holland, executive vice president of global sales for Beauty Blender and who's previously consulted with emerging beauty brands on sales and retail strategies, shares his thoughts on what it takes to get a wholesale buyer to add your brand to their inventory.
LK: How do you get a meeting with a buyer if you don't know any?
JH: People want to do business with people they know, so the human connection is essential. Use LinkedIn to leverage your network and attend industry events such as Mazur Group's Beauty Biz Roundtable, Beauty Industry West luncheons and CEW events in Los Angeles or New York.
When you reach out to a buyer, make it less about sales and more about building a relationship. Want to get their attention? Send an article about your category with a very brief cover letter that proves you know the business, their needs, etc. As you build the relationship, find out what pressures they're under and help solve them. That's what shows you're a potentially good business partner.
LK: You've secured the first meeting. Now what?
JH: Give them a reason to say yes to everything. Speak to the successes you've had in a quantifiable way. Buyers are in the business of selling product, it's your job to show them why you're a winner in-store, online and through their VIP rewards program.
LK: What does it take to get a buyer to say 'yes'?
JH: Your point of difference is everything, yet so many emerging brands don't communicate it well. Help them understand how your brand will succeed within their retail environment, including their website. Mock up examples of what your brand looks like on shelf and online as well as on end caps.
Know your buyer. Build a relationship. Communicate consistently. Be realistic on your timeframe.
Too often, new brands are too far down the pipeline to incorporate changes the buyer needs to say 'yes.' It's OK to reach out to a buyer before everything is finished. Let the retailer have a say in what you're creating. Listen to their feedback and incorporate it when it feels true to your brand.
LK: What if a buyer says 'no'?
JH: When they say no, it's because the brand didn't make a strong enough case. It's OK to ask for feedback. Listen and incorporate their feedback into your next interaction. If they make suggestions about packaging, show them a mockup of your "new and improved" packaging concepts. If they call out that your copy is full of unsubstantiated claims, get educated on what constitutes a claim and rework your messaging.
You can also create champions within the retailer. Buyers pay attention to this. Get product into the hands of cross-functional people in addition to the buyer.
LK: How long can it take to get from first communication to in-store or online?
JH: The bigger the retailer, the longer it can take to be accepted into their brand portfolio. It can literally take years. The sooner you start building the buyer relationship, the sooner you'll find success.