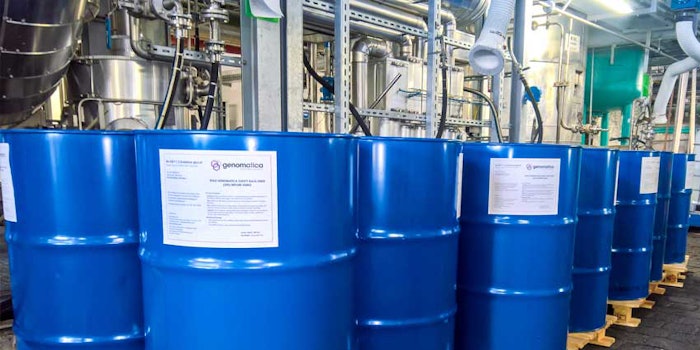 With an earned revenue of $4 billion annually, Daicel Corporation is a supplier and marketer of ingredients for the personal care industry and is now partnering with Genomatica to market its new and award-winning 1,3-butylene glycol (INCI: Butylene Glycol) to the Asia-Pacific region.
This ingredient is a four-carbon alcohol and is commonly used in personal care products to increase moisture retention as a humectant. Additionally, it improves texture, provides antimicrobial properties and is used as a solubilizer for plant extracts, flavors and fragrances.
Bio-based 1,3-butylene glycol is produced from natural, plant-based sugars with the company's sustainable fermentation-based process technology. Using 85,000 liter fermentation tanks, tons of this ingredient was produced for sampling since mid-2017. The company's technology and product was recognized with the ICIS Innovation Award.
With the cosmetic market seeing rapid growth in the Asia-Pacific region, in addition to a demand for natural cosmetics growing twice faster, the focus of the partnership will be to identify potential customers in the personal care and other possible markets for 1,3-butylene glycol.
"Daicel has tremendous experience with and understanding of the personal care market," said Damien Perriman, senior vice president, specialty chemicals, Genomatica. "We're delighted to be working with them and look forward to advancing our partnership in natural and sustainable ingredients."