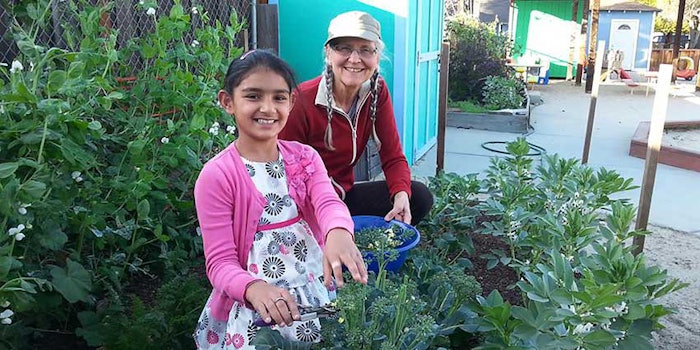 Klorane Botanical Foundation has established a three-year partnership with kidsgardening.org to sponsor the inaugural Budding Botanist grant.
Each year, six grant packages worth $3,000 in cash and supplies will be awarded to school educators in urban or inner city, low-income schools to provide resources necessary to create gardens with students.
One school out of each of the following metro areas across the U.S. who submitted for the grant will be selected as a winner: Chicago; Kansas City, Kansas; Los Angeles; New York; San Francisco and Washington D.C.
The six grant recipients will be announced in March 2018 and will become members of the KidsGardening Fellows Program with opportunities to promote their programs, network with other grant winners, seek personalized guidance from KidsGardening education specialists and receive a quarterly newsletter.
Additionally, KidsGardening and the Klorane Botanical Foundation will help each recipient host an award ceremony and/or planting day between April and June 2018. The ceremony will help engage with local communities and raise awareness around the impact of teaching children to protect nature through growing, caring for and living with plants.