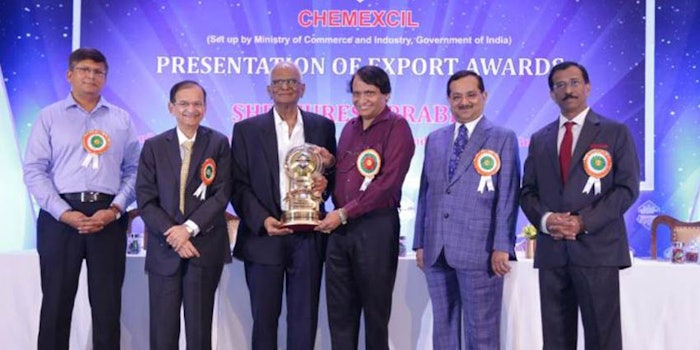 Neelikon received the Trishul award by export promotion council Chemexcil.
The company was recognized for outstanding export performance in the category Panel-I: Dyes & Dye Intermediates-Large Scale Manufacturing (LSM), 2016-2017.
The award was presented by Suresh Prabhu, minister of state for commerce, industry and civil aviation in April 2018.
Chemexcil is awarded by the Ministry of Commerce & Industry Government of India, with the aim of promoting exports from India. Items are grouped into four panels.
I: Dyes & Dye Intermediates
II: Basic Inorganic & Organic Chemicals, including Agrochemicals
III: Cosmetics, Soaps, Toiletries and Essential Oils
IV: Specialty Chemicals, Lubricants and Castor Oil