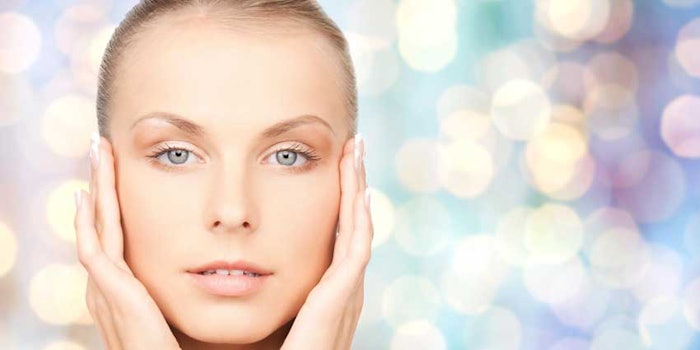 Azelis has announced its win at SCS Formulate 2017 of the Laura Marshall Award for its customizable, biodegradable face mask, Maskerade.
This face mask is made from sustainable cold process pectin. It is derived from citrus peel with additional skin care actives and can be cut into any shape to target the desired area to treat.
Tests show an increase in skin hydration of 58% after 10 min along with a range of actives to help treat various skin imperfections.
Benefits include:
Regenerating skin under eyes
Calming down cheeks
Moisturizing surge in chin and forehead
Purifying nose
Regenerating the top lip