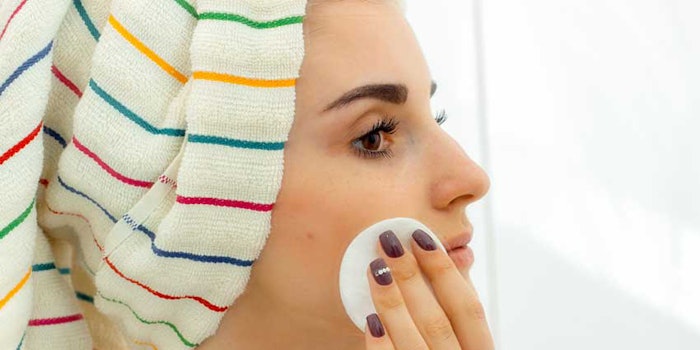 During SCS Formulate 2017, BASF presented a few solutions for applications in the personal care market. The UK event focuses on raw materials, ingredients and formulation services for personal care and cosmetic products and BASF came prepared with concepts, formulations and new products.
Rheocare XGN (INCI: Xanthan Gum) is a vegan, stabilizing and thickening polymer, which is the first polymer launched under the Care Creations brand. While creating clear formulations, the polymer has a high electrolyte and ethanol tolerance and can be utilized for various cosmetic applications, in addition to oral care.
Emulgade MEC/MB (INCI: Glycerin (and) Cetearyl Isononanoate (and) Lauryl Glucoside (and) Sodium Cocoamphoacetate (and) Glyceryl Oleate) is derived from natural, renewable feedstocks and can be used as a skin cleansing and caring compound for personal care wet wipes applications. Additionally, it has proven cleansing performance and makeup removal efficacy for waterproof mascara, which could be demonstrated by in-vivo tests and a new measuring method developed by BASF.
Beauty Box 2017 is BASF's way to showcase a selection of market-relevant formulations, meeting the specific needs of the British market. Overnight care for skin is something that stands out to consumers and in response, the company launched Zen Night Mask to revitalize tired and stressed skin during sleep. The mask also provides softness to the skin with a velvet-like texture. To ensure moisturization, PatcH2O (INCI: Water (aqua) (and) Glycerin (and) Trehalose (and) Urea (and) Serine (and) Pentylene Glycol (and) Glyceryl Polyacrylate (and) Algin (and) Caprylyl Glycol (and) Sodium Hyaluronate (and) Pullulan (and) Disodium Phosphate (and) Potassium Phosphate) and Cosmedia SP (INCI: Sodium Polyacrylate) are combined in the formula for this product.
Precious Oil Shower Gel is formulated sulfate-free and meets the demand of consumers looking for perceivable moisturizing benefits after a shower. This product contains 3% of Lamesoft OD (INCI: Coco-Caprylate (and) Lauryl Glucoside (and) Glycerin (and) Polyglyceryl-2 Dipolyhydroxystearate (and) Polyglyceryl-3 Diisostearate), a lipid layer enhancing micro-emulsion that provides detectable oil deposition on the skin.
In addition to all these features, Torsten Clarius of BASF presented on the topic, New insights into collagens: Fiber collagen I and physiologically active collagen XVIII. This presentation focused on BASF's active ingredients and their benefits to skin care from surface to deep layers.