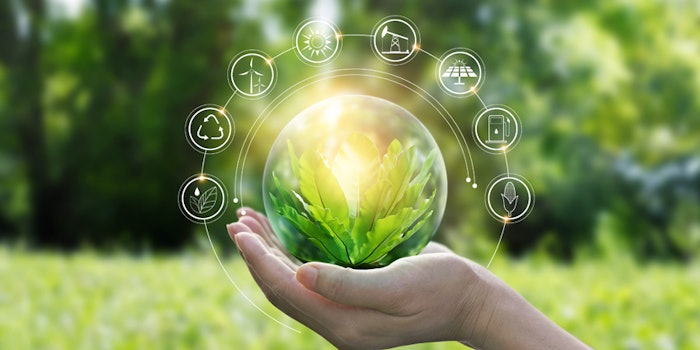 BASF has released its roadmap to climate neutrality with plans to reach net zero CO2 emissions globally by 2050.
Related: BASF Celebrates Fifth Year of Stoneville Legacy Club
The company is raising its medium-term 2030 target for reductions in greenhouse
gas emissions and now plans to reduce its greenhouse gas emissions worldwide by 25%, compared with 2018. BASF plans to invest up to €1 billion by 2025 to reach its new climate target, and a further €2 billion to €3 billion by 2030.
In 2018, BASF Group's worldwide emissions amounted to 21.9 million metric tons of CO2 equivalents. The new 2030 emissions goal represents a reduction of approximately 60% compared with 1990 levels, which exceeds the European Union's target of minus 55%.
To meet this net zero goal, BASF is developing technology that will replace fossil fuels such as natural gas with electricity from renewable sources. BASF is currently developing electrically heated steam crackers for the production of basic chemicals such as ethylene, propylene and butadiene, which will help reach its goal. 
In addition to the planned investments in renewable energies, BASF is pursuing a number of specific flagship projects:
Together with SABIC and Linde, BASF is working on the realization of a pilot furnace for the world's first electrically heated steam cracker. This would enable nearly CO2-free production of basic chemicals. 

BASF is developing methane pyrolysis technology for the CO2-free production of hydrogen from natural gas. A pilot reactor has been constructed in Ludwigshafen and is being started up.

In collaboration with Siemens Energy, BASF is currently investigating possibilities for the construction of a proton exchange membrane water electrolysis system with a capacity of 50MW for CO2-free production of hydrogen from water and electricity at the Ludwigshafen site. 

At the Antwerp site, BASF is planning to invest in carbon capture and storage (CCS) projects under the North Sea. This creates the opportunity to avoid more than 1 million metric tons of CO2 emissions per year from the production of basic chemicals. A final investment decision is targeted for 2022.
Martin Brudermüller, Ph.D., chairman of the board of executive directors of BASF SE, said, "The new climate goals underscore our determination and BASF's commitment to the Paris Climate Agreement. Climate change is the greatest challenge of the 21st century. In response, we must adapt our processes and our product portfolio. We need to accelerate this transformation now.
"We must first concentrate on the initial steps of this journey, not the final ones. That is why BASF will increase its use of renewable energies. And we will accelerate the development and deployment of new CO2-free processes for the production of chemicals. With transparency and offerings to systematically and incrementally reduce the carbon footprint of BASF products throughout the entire value chain, we help our customers in all industries to reduce the carbon footprint of their own products."
See related: BASF Partners with Allied Carbon Solutions and Holiferm