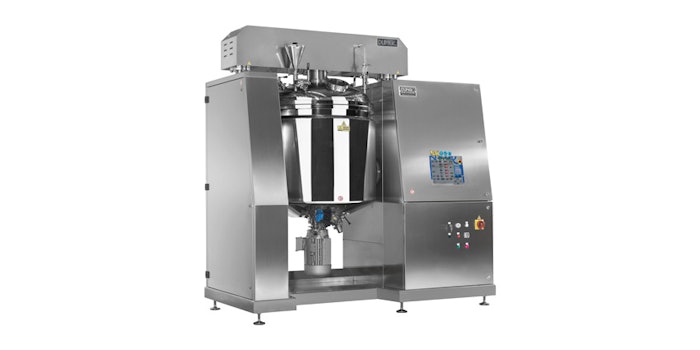 At the upcoming Pack Expo Chicago, to be held on October 14-17, 2018, the Marchesini Group will showcase its new MA 400 continuous motion horizontal cartoner, the Turbo-Mek 150 vacuum turbo-emulsifier by Dumek and the RE 202 rotary labeler. 
The  MA 400 is reportedly an updated version of the BA 400, with improved ergonomics, reliability and user-friendliness. Compact in size, the MA 400 features a new operator interface called "Easy Door." According to the company, the new software ensures a faster and more powerful operating system. The machine is intended for the high-speed cartoning of all product types (blisters, bottles and vials, rigid and squeezable tubes, sachets and trays) for the pharmaceutical and cosmetic markets.
The Dumek Turbo-Mek 150 vacuum turbo-emulsifier was created to designed to process liquid and cream products for the cosmetic industry, in particular, emulsions (cream/milk products), serums, oils and balms, gels and lotions. Special versions of these machines are able to process other products such as makeup, suppositories, hair dyes, toothpastes, mud products and shaving creams, the company explained. 
The RE 202 rotary labeler is meant to accommodate "containers with shaped profiles and unconventional shapes common to the cosmetic industry." The labeler can process up to 200 containers per minute, including glass, plastic and metal bottles, in cylindrical, truncated cone and oval shapes. According to the company, the machine's execution allows for the installation of different track and trace/serialization systems.