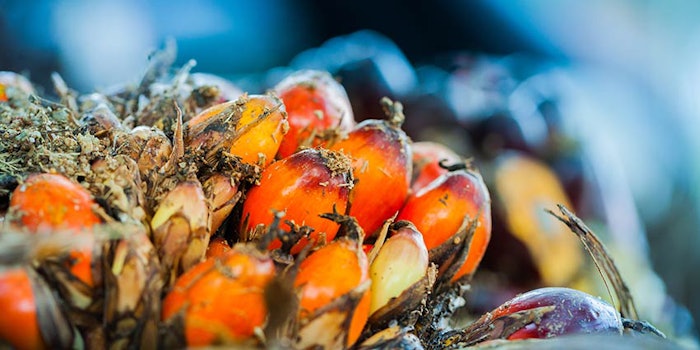 BASF has expanded its production network for certified palm products.
Located in Pulnoy, France, the latest site to receive the Supply Chain Certificate of the Roundtable on Sustainable Palm Oil (RSPO) produces active ingredients for the cosmetics industry. The company now manufactures certified ingredients at 22 locations around the world, for the cosmetics, detergent and cleaning agent industries.
By receiving the RSPO certification for the Pulnoy site, BASF  includes parts of its actives portfolio in its offer of certified palm-based products according to the "Mass Balance" supply chain model, which fosters the physical flow of certified raw materials within the oleo-derivatives supply chain. The manufacturing process for the actives—which do not contain palm kernel oil themselves—requires the use of palm-based auxiliaries, which are now certified.
In April of 2018, the company announced the shift of its personal care portfolio. It now offers pal-based specialties for the cosmetics industry exclusively as certified sustainable. BASF  committed to switch around 330 palm-based products to RSPO "Mass Balance" certified throughout 2018.
"With this new certification we took a bold step towards the implementation of the RSPO standard for a broader part of our actives portfolio," said Xavier Susterac, senior vice president, personal care Europe. "We thereby respond to the needs of our customers and help them make their products more sustainable to live up to the requirements of the end consumers."