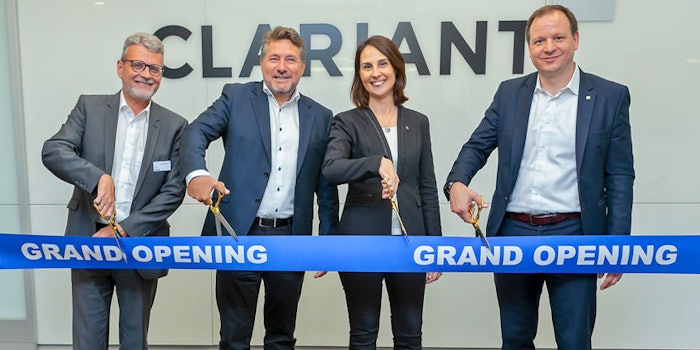 Positioning itself close to major U.S.-based beauty brands, Clariant welcomed industry insiders to tour its new Consumer Care Innovation Center (CCIC), located in New Providence, N.J.
According to the company, the CCIC is all about fostering collaboration between Clariant and customers to meet the increasingly complex demands of consumers and lifestyle-driven trends. In the same spirit of collaboration, Global Cosmetic Industry and Cosmetics & Toiletries were invited to tour the 1,333 m2 (14,350 ft2) state-of-the-art facilities, including the demonstration room; a high-tech application and claims laboratory; a testing center where lab results can be correlated with consumer-perceivable testing; and a teamwork area for interactive and creative thinking.
In a previous statement initially announcing the build, Ernesto Occhiello, CEO of Clariant, stated "We strive to provide best customer experience and reliable customer fulfillment. Having this center in place will enhance our ability to do so for our global personal and home care as well as health care customers, and especially for those located in the New York City area. By intensifying cooperation, we can deliver products with more substantiated claims on customer formulations that provide the basis for a successful and mutually beneficial relationship and drive growth for Clariant in North America."
For more information, contact Clariant.