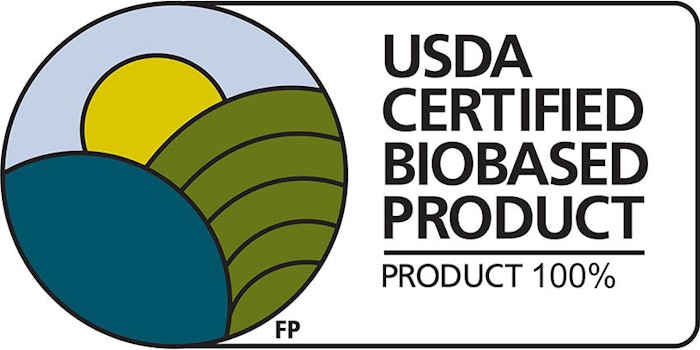 Symrise's cosmetic active ingredient, Hydrolite 5 green, which is made entirely of renewable raw materials, has received certification from the U.S. Department of Agriculture (USDA) to carry the USDA Certified Biobased Product label.
Previously: Symrise Commits to Sustainabile Energy
Products based on renewable raw materials contribute to the reduction of greenhouse gas emissions, because they can replace products based on fossil fuels.
Hydrolite 5 green, which is produced from sugar cane by-product, moisturizes skin and enhances the effectiveness of many ingredients in cosmetic formulations. It also improves the appearance, consistency and protection of cosmetics. Hydrolite 5 green can be used in many applications by cosmetic manufacturers.
The USDA BioPreferred Program has aimed to increase the development, marketing and use of sustainable products since 2002, and it includes a label that indicates the proportion of renewable raw materials in a product. More than 3,500 products are currently allowed to display the label.
As more consumers become aware of sustainability, more request natural products. According to a Persistence Market Research study, the global market volume for natural/organic products is estimated to reach $22 billion by 2024.
"With Hydrolite 5 green, we are making an important contribution to environmental protection," said Najeeb Hakimi, product manager at Symrise. "By consistently focusing on sustainable solutions, we are taking responsibility for future generations."
Hakimi continued, "The demand for natural ingredients in cosmetics is increasing globally. Similarly, the demand is growing for multifunctional ingredients, since consumers want short, transparent lists of ingredients. Our multifunctional active ingredient Hydrolite 5 green consists of 100 % Biobased content and offers our customers a renewable and sustainable alternative. The USDA Certified Biobased Product label underlines Symrise's commitment to sustainability and transparency."