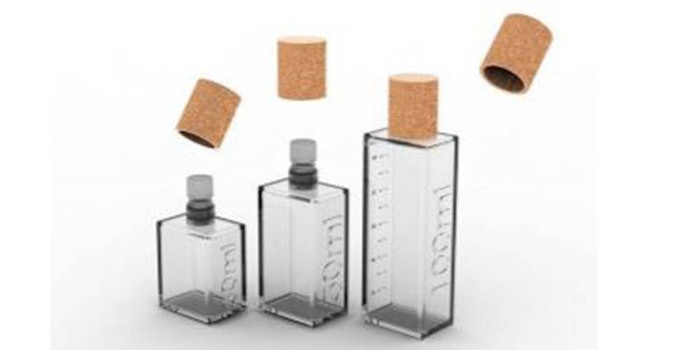 Quadpack and Sulapac have entered a partnership to provide microplastic-free packaging for cosmetics consumers worldwide, with Quadpack becoming the "Preferred Global Cosmetics Packaging Partner" in Sulapac's partner program.
Previously: Behind Quadpack's Louvrette Acquisition
The partnership adds capabilities to Quadpack's bi-injection blow moulding technology, allowing for the use of two materials in one step and utilizes Sulapac's microplastic-free material and barrier. Sulapac's material is organically recyclable and made primarily from renewable raw materials.
Related: Sustainability Inside and Out
The new Sulapac Nordic Collection, which will be launched by Quadpack in Spring 2020, includes 15 ml, 30 ml and 50 ml jars, with more packaging types are expected to be introduced to the portfolio soon.
With Quadpack providing access to a wider range of products, a larger production scope and a broader capacity for customization in beauty packaging, the alliance assures Sulapac's clients will be served more efficiently.
Additionally, Quadpack introduced its Eco-warrior, which is made of a slim glass bottle–13% lighter than a regular glass bottle–and a cork cap, which is collected from sustainably managed forests and can be composted or recycled. The lighter glass reduces carbon footprint in transportation and keeps resistance.
The screw neck makes it easy to separate the bottle's pump, allowing for recycling and reuse of the aluminum and glass components. All the materials from the Eco-warrior pack are sourced and manufactured in Europe. The bottle can also be directly engraved with the liquid capacity, which avoids the need for a sticker or another component that indicates volume.
The Eco-warrior will initially be offered in 100 ml bottles in 2020, with 50 ml and 30 ml versions under study.
"We've got thousands of inquiries from cosmetics customers all over the world about our Nordic Collection and it has been sold out already in August 2019," said Sulapac's head of sales Ami Rubinstein. "The partnership with Quadpack, one of the top 10 European providers of cosmetics packaging, ensures we can more effectively serve a wider customer base."
"Besides placing Quadpack among the most innovative and competitive cosmetics packaging providers worldwide, the partnership means that beauty brands will have access to truly sustainable packaging solutions, with the best microplastic-free, biodegradable material that is currently available in the market," said Jeremy Garrard, director of design and advanced technologies and co-founder of Quadpack.