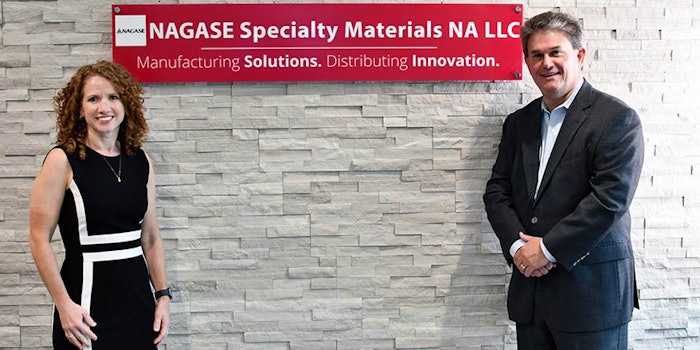 Nagase America LLC has announced the achievement of "Day One" for Nagase Specialty Materials NA LLC (NSM), a new company borne from the integration of its New York chemicals division and its Illinois Fitz Chem LLC into one company.
This successful integration strengthens NSM's position in North America in the provision of specialty materials and solutions, distribution and a strategic business development.
Moreover, the unification combines the legacies of two organizations focused on customer satisfaction, technology deployment and the representation of the finest suppliers in North America. The integration of the sales, business development, customer service and operations teams has now been successfully completed.
Now, NSM launches a new era as a future-forward distributor of specialty chemicals, a manufacturer of chemical ingredients and an innovative business development partner.
NSM is growing, having increased its North American team by 20% in the past few months, half in business development and half in its corporate offices in Itasca. The Itasca Innovation Center, located at the Northern American headquarters, pairs chemical manufacturers with formulators to test performance and generate new products and formulations to serve leading brands.
"Our teams have worked tirelessly this year to ensure a seamless transition for our customers, suppliers and business partners into our new organization and I'm very proud of them and their effort, especially given the constraints imposed during the pandemic," said Laura Mack, chief financial officer and integration head for NSM.
"Many chemists from name-brand beauty and personal care products spend time in our lab formulating better products for everyday use," said Mark Miller, president and chief operating office of Nagase Specialty Materials NA. "We are a growing company, excited to be bringing more jobs to Illinois."