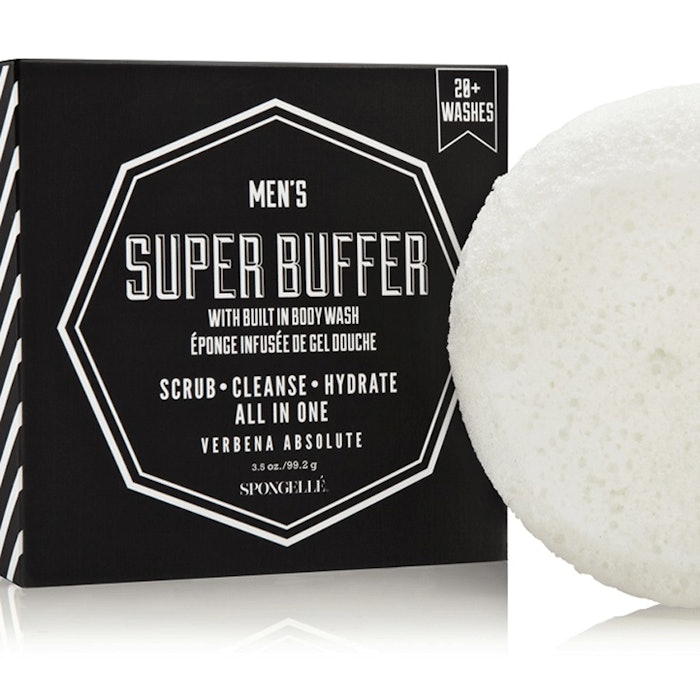 What it is: Men's Super Buffer by Spongellé
Claims: As a multifunctional product, Men's Super Buffer is a shower gel and infused buffer with a verbena absolute scent. Hypoallergenic and dermatologist tested, this infusion technology was formulated to scrub, clean and hydrate skin. This product can be utilized for 20+ washes.
Ingredient highlights: Vetizer and yuzu extracts, hydrating coconut oil, sulfate-free.