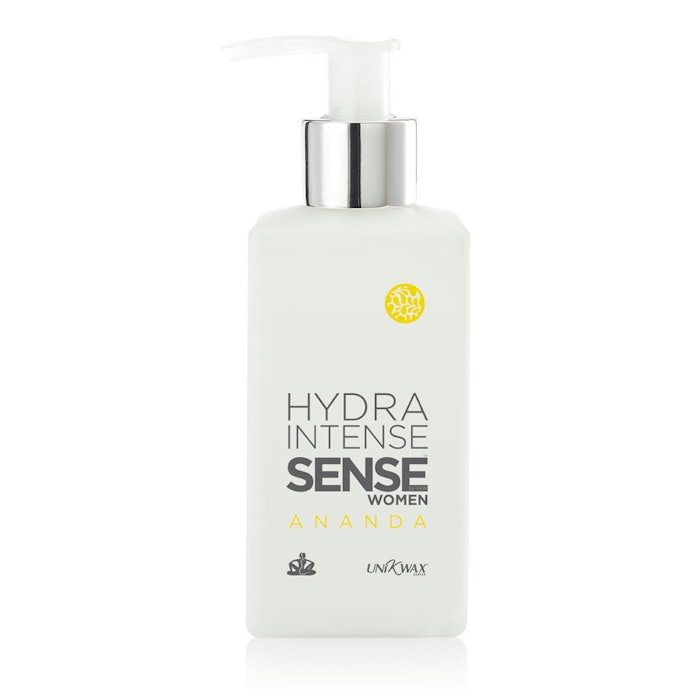 What it is: Uni K Wax's ANANDA HYDRA INTENSE
Claims: Suitable for dry to very dry skin, this moisturizer is created to deeply hydrate, heal and protect the skin and helps to improve the skin's elasticity for up to 24 hours. The light lotion is formulated with deep penetrating ingredients, to instantly hydrate the skin and lock in moisture.
Ingredient highlights: Rich in antioxidants, ginger and madreselva (honeysuckle) and paraben free.