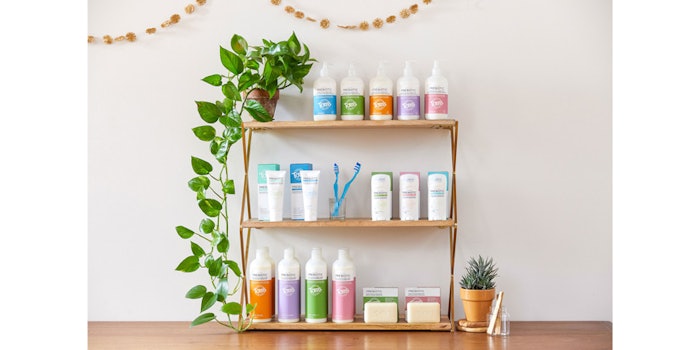 Tom's of Maine has announced the launch of its Prebiotic Personal Care line. 
According to the natural personal care brand, the line is comprised of toothpaste, deodorant, body wash, bar soap and—a first for the brand—liquid hand soap, that is specially designed to help support your body's good bacteria to maintain a healthy balance.
Available at Target, Amazon, CVS and Whole Foods, the line includes:
Prebiotic Toothpaste: A toothpaste meant to s

upports the growth of beneficial bacteria in the mouth, while helping to reduce odors associated with bad breath.

Prebiotic Deodorant: A deodorant meant to foster 

the growth of good bacteria in the underarm to help reduce odor, in a formula that delivers 48-hour odor protection.

Prebiotic Body Wash and Bar Soap: Body care products meant to 

promote the growth of good bacteria on the body, in sulfate-free

2

 formulas that retain skin's natural moisture and gently cleanse.

Prebiotic Liquid Hand Soap: A hand soap meant to p

rovides gentle cleansing and helps support the growth of good bacteria found on hands and palms while retaining skin's natural moisture.