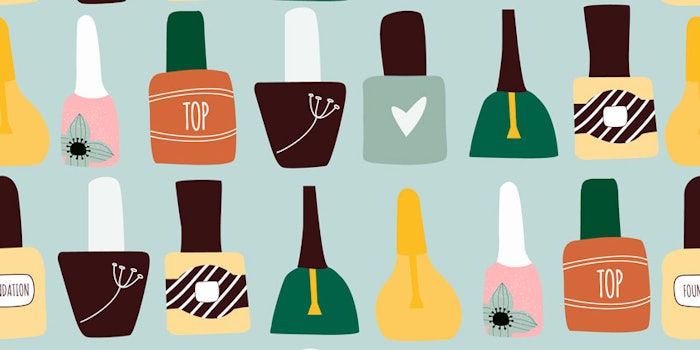 As COVID-19 continues to loom over the United States, it is safe to say that no two product categories have been impacted in the same way.
Kline released its report "Impact of COVID-19: U.S. Beauty & Personal Care Market" in which four different product categories were analyzed to reveal just how the pandemic has affected consumer buying habits.
1. Personal Cleansing (Hand Sanitizers and Liquid Soaps): Rescue Category
According to Kline, sales of hand sanitizers surged during the COVID-19 outbreak. Liquid soaps also experienced growth, albeit at a slower pace. Antibacterial hand sanitizers spiked by 55% during the H1N1 outbreak in 2009, and those new category highs were essentially maintained in the years that followed
2. Shampoos and Conditioners: Everyday Basics
The number of people who stretched their wash days further apart will likely be offset by those who turned to more frequent showering/washing as an escape/luxury. Consumers may shift from premium-priced prestige and professional brands to lower-priced mass ones, the report stated.
3. Nail Polishes: Soothing Solutions
Kline shared that this highly cyclical category may return to favor as consumers seek small indulgences and at-home entertainment. Many resorted to doing their nails themselves while their salons were closed, although a large number decided they did not need to maintain a manicure. During the last recession, the nail polishes category experienced a big boost (CAGR of +9.9% from 2007 to 2010) as consumers skipped their routine salon visits and switched to at-home manicures and pedicures.
4. Skin Care for Men: Can Wait Category
The report stated, "The smallest of all the categories we track, and also one of the most volatile, skin care for men is a question mark when it comes to future performance. Previously forecast as the single fastest-growing category (due largely to a combination of its small sales base and perpetually underpenetrated consumer pool), we are now less optimistic about its future, though we may be surprised (as we often are by men). During the latest recession from 2007 to 2010, the category experienced a CAGR of only +0.2%."
For the full report visit www.klinegroup.com.