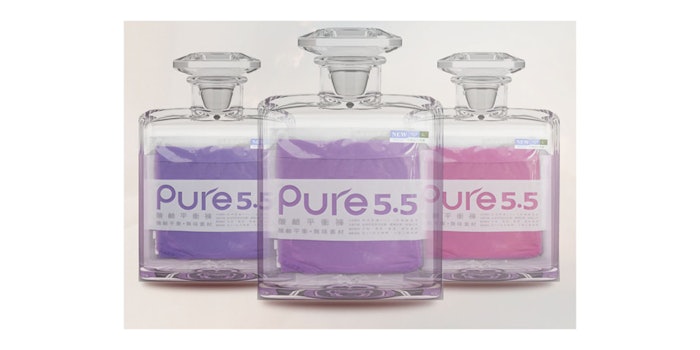 aPure's Pure5.5 pH Balancing Underwear was created to keep intimate skin "comfortable, clean and balanced all day long."
According to aPure, the underwear contains a new Japanese textile technology by Tencel meant to maintain sub-acidity for 24 hours. Pure5.5 products are said to maintain a healthy balance of good and bad bacteria and combat unpleasant odors.
The underwear is available in seven collections with 31 colors to choose from.