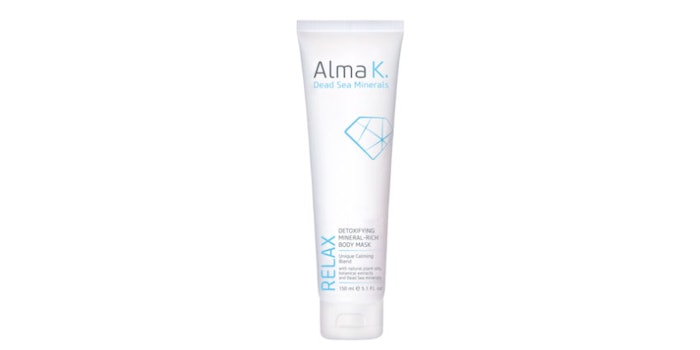 Alma K's Detoxifying Mineral-Rich Body Mask was created to "give a powerful nutritive detox boost that leaves a healthy glow."
The mask is reportedly concentrated with more than 90% Dead Sea water that is rich in 21 cleansing and nourishing minerals. Other ingredients include aloe vera, calendula and ginger. 
The mask is meant to remove dirt and impurities, regenerate the skin and offer long-term moisturization.