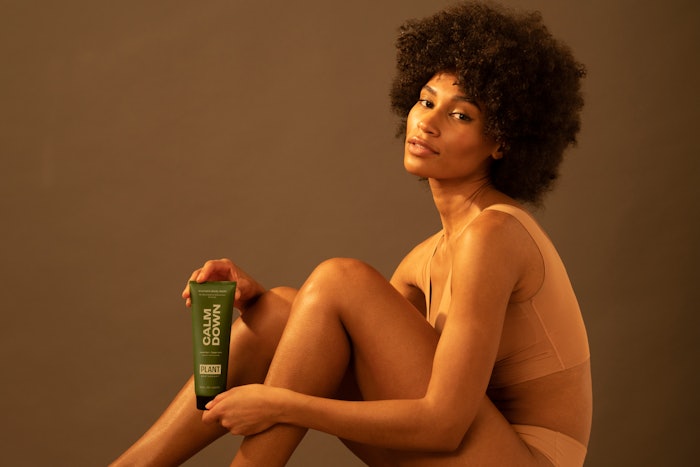 Plant Apothecary has revamped its range of body washes with more complex essential oil blends, per the brand. The new scents were inspired by the line's original blends, which were reimagined by a fragrance expert. The result: body washes with aromatherapeutic benefits and sensorial spa-like experiences.
The four new scents are Be Well, Start Happy, Get It On and Calm Down and retail for $25 at PlantApothecary.com, Neiman Marcus, Lovely Skin, Urban Outfitters, Detox Market and Free People. These scents are also available in body bars for $15.
The formulations are intended to enhance the user's mood and leave the skin feeling soft, cleansed and balanced.
"The Body Wash Collection has always been an important part of the Plant Apothecary portfolio," says Tara Morrill, VP of brands for Plant Apothecary parent Rare Beauty Brands. "While consumers responded well to the "mood" of each body wash, they were looking for improved moisturization and enhanced scent. We set to work bringing together important plant (coconut extract, shea butter, jojoba oil) and apothecary ingredients (vitamin C, vitamin E and vitamin B5) to deliver a nourishing formula that would leave skin feeling soft and hydrated. To tap into each mood, we consulted a fragrance expert to build out specific essential oil complexes for each, to deliver an aromatherapeutic benefit and sensorial spa-like experience. Finally, the brand has been resonating with men, as well as women. We broadened the collection to include bar soap, as well as body washes, to deliver the preferred form for all of our consumers."
Plant Apothecary was revamped in August 2021. "We've received a positive response from our earlier skin care launch," says Morrill. "The reviews on each of the products have been very encouraging!"