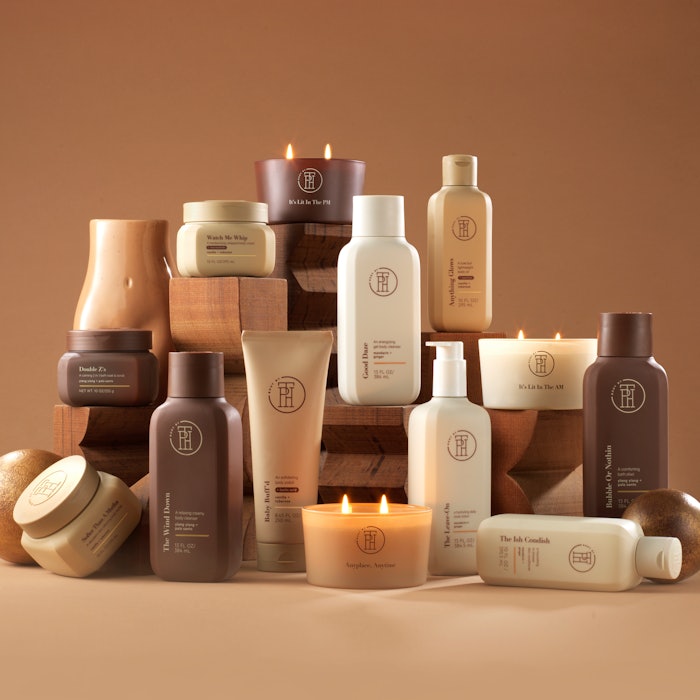 TPH by Taraji has launched Body by TPH, the brand's first body care collection, exclusively at Walmart. Body by TPH includes body cleansers, lotions and creams, body oil, body polish, bath elixirs and candles.
Related: Vedix Debuts Body Care Line
Taraji P. Henson, founder of TPH by Taraji, said, "During my journey to love my skin and hair, I realized we all have different challenges and they're simply not talked about. We created these products with all skin and people of all shades, shapes, and sizes in mind so that everyone can glow from head to toe. BODY by TPH is the new standard for bath and body care that not only cares for your skin health but goes beyond. Whether you're buffing, scrubbing, or soaking, it's time to elevate your mood, relax your body, and I want you to have some major TLC."
Amanda Fenske, senior merchant, personal care, Walmart U.S., said, "We are thrilled to expand the collection of TPH by Taraji products at Walmart and be the first retailer to exclusively launch BODY by TPH."
Body by TPH, as detailed below, ranges from $8.97 to $11.97; available exclusively in Walmart stores and online at walmart.com.
Body Cleansers
Good Daze is a gel cleanser formulated with ginger, Ashwagandha and orange peel extract to cleanse and soothe skin.
The Wind Down is a creamy body cleanser filled with chamomile essential oil, lavender essential oil and colloidal oatmeal to soothe skin and calm the body.
Body Cream
The Ish Condish is an in-shower moisturizing cream made with squalane and jojoba oil.
The Leave-On is a daily lotion infused with ceramides, amino acids, and niacinamide.
Watch Me Whip is a whipped body cream formulated with fatty acids and Niacinamide.
Softer Than A Mutha is a body butter rich in moringa oil and shea butter.
Body Oil and Elixirs
Baby Buff'd is a body polish formulated with lactic acid, rice powder, glycolic acid and niacinamide.
Anything Glows is a lightweight body oil with squalene, avocado oil and rosehip oil.
Bubble Or Nothin is a creamy-to-foam bath elixir that softens skin with oat milk and oatmeal extract.
Double Z's is a sugar-based bath soak and body scrub infused with coconut oil, shea butter and brown sugar to provide silky and smooth skin.
Candles
Anyplace, Anytime is a sweet candle with notes of almond milk, orange oil brazil, lemon oil, vanilla and marshmallow musk.
It's Lit In The AM is a mood-boosting candle with citrus scents over an earthy base of sandalwood, coconut wood, and musk.
It's Lit In The PM is a nighttime candle with notes of turmeric, cardamom oil, palo santo, coconut cream and patchouli.