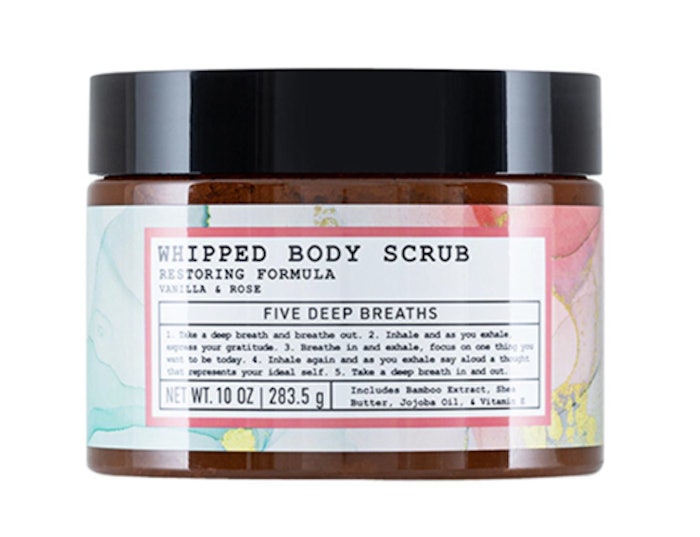 HatchBeauty Brands has launched two body care brands at Dollar General,  Scent Happy and 5 Deep Breaths, which are debuting at 18,500 doors.
The brands were developed leveraging the Trendalytics consumer analytics platform HatchBeauty acquired in 2021.
Scent Happy is a fragrance-inspired body collection featuring more than 40 SKUs, including body lotions, hand soaps, body washes and bath bombs. Its scent variants include Sugar Dream, Citrus Sunrise, Coconut Coast, Summer Berry and Rresh Bloom. Prices range from $1.00 to $4.00.
5 Deep Breaths' collection comprises body creams, shower steamers, bath oil and wash, and body scrubs. Its three scent variants, developed using market data from Trendalytics, include Relaxing Eucalyptus and Tea Tree, Calming Lavender and Chamomile, and Restoring Rose and Vanilla.
The platform's data reportedly "showed that consumers are more interested in the bath and body categories," with bath bombs boasting weekly search volume of 66,000 (up 21% year-over-year).
Shower steamer searches were trending up 50% at the same time, while body scrubs experienced above-average weekly searches.
Trendalytics also uncovered strong interest in fragrance-forward products, including notes such as orange blossom, vanilla, coconut, sweet notes.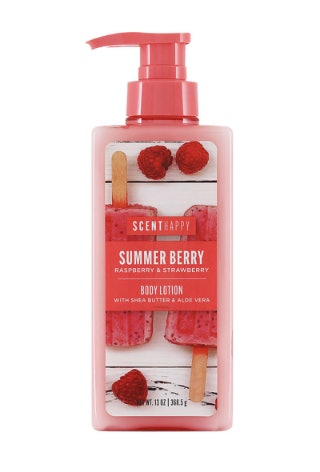 The projects serve as a new model for retailer collaborations, with HatchBeauty providing data analytics, formula development and sourcing, packaging and merchandising design, inventory planning and management, and regulatory review. 
"This is an exciting time at HatchBeauty," said Ken Vargha, CEO at HatchBeauty Brands. "This launch and partnership with Dollar General represents the first in a series of innovative products and brands that we will be bringing to market throughout 2022, and into 2023 and beyond as we leverage Trendalytics insights into consumer behavior." 
"Using the Trendalytics platform, we identified a spike in trends and opportunities in the personal care and bath and body space," said Kristin Bibb, vice president of sales and brand development at HatchBeauty Brands. "Our in-house creative and brand development teams then worked collaboratively with Dollar General to develop Scent Happy and 5 Deep Breaths."
Global Cosmetic Industry recently spoke with Bibb about the launches.
How does Trendalytics help drive product/brand development?
Bibb: Trendalytics helps drive product and brand development because we're able to stay ahead of the curve by capturing new and fast emerging trends through millions of data points of Google searches, social media and e-commerce market data, which gives us an advantage of bringing products to market in a quicker amount of time than our competitors.
We save hundreds of hours of comp shopping, analysis paralysis and scrolling websites with just a few clicks using our Trendalytics platform.
With Trendalytics, we're able to drive conversion and minimize markdowns for our buyers by timing product deliveries analyzing consumer shopping patterns by region and season.
What were the key drivers behind the development of 5 Deep Breaths and Scent Happy?
Bibb: While developing the brands, we made sure to infuse recognizable ingredients that shoppers know are good for their skin, as well as fragrances that spark memories of fun, nostalgia, and relaxation.
It's rare to find such thoughtful, performance driven formulas combined with beautiful packaging at such an accessible price point. It was our goal to create something eye-catching and special to fill this void for the Dollar General shopper.
Scent Happy focuses on a well-rounded collection of blissful fragrance profiles that take the user to a brighter, joyful place, while 5 Deep Breaths is really honed in on aromatherapy-inspired scent profiles that seek to add a bit of restoration, calming, and de-stressing themes to everyday life.